Here are the Top 10 Recipes of 2018 from JoyFoodSunshine! You will want to make all of these easy & delicious recipes!

I love ending the year by sharing the Top 10 Recipes all of YOU have made from this little corner of the world wide web. It is so fun to look back and reflect on the year, to see what you loved, and to revisit some of my favorite recipes!
When I think about 2018 and this blog the word that comes to mind is humbled. I never in my wildest dreams thought that what started as an outlet for me during a very dark time in my life (postpartum depression of the acutest kind after having baby #3), would turn into what it has.
I never would've dreamed that millions of you would come to my website to make my recipes, follow along with our family adventures, etc. etc.  It's a reality I don't take lightly, but am truly grateful for!
So, come with me as we take a journey down memory lane and revisit some of your favorite recipes (and mine) from 2018. You can click on both the title and/or on the photo to take you to the recipes. I will also give a short summary of why I love it, as well as some reader testimonials!
I have been making these homemade dinner rolls for as long as I can remember! I'm so excited that you all love them as much as we do! 
These are amazingly fluffy!!!!! The best dinner rolls I ever baked! -Mamatha
Followed this recipe. Simple little steps but wow what an amazing flaky roll these make. Last year I ended up with small bricks for rolls, this year will never be the same. -Justin
These healthy peanut butter rice crispy treats are similar to my favorite packaged version as a kid only without all the processed ingredients, and they taste even better!
I made these last night and they were a huge hit with everyone at work. Great recipe and so easy to make and the recipe doubles with no issues. -Tammy
I made these for a 4th of July party, and they were a HUGE hit. I made them again for co-workers and they loved them!! This recipe is so easy and delicious. There's no better combo than chocolate and peanut butter!  -Adreanne
This is one of my all-time FAVORITE desserts. I make it on special occasions and all the serious chocolate lovers go gaga for it! 
Thank you so much for sharing this wonderful chocolate heaven! It was a hit in my house! -Kehau
I made this and everyone loved it – mourned a bit when it was gone. -Amanda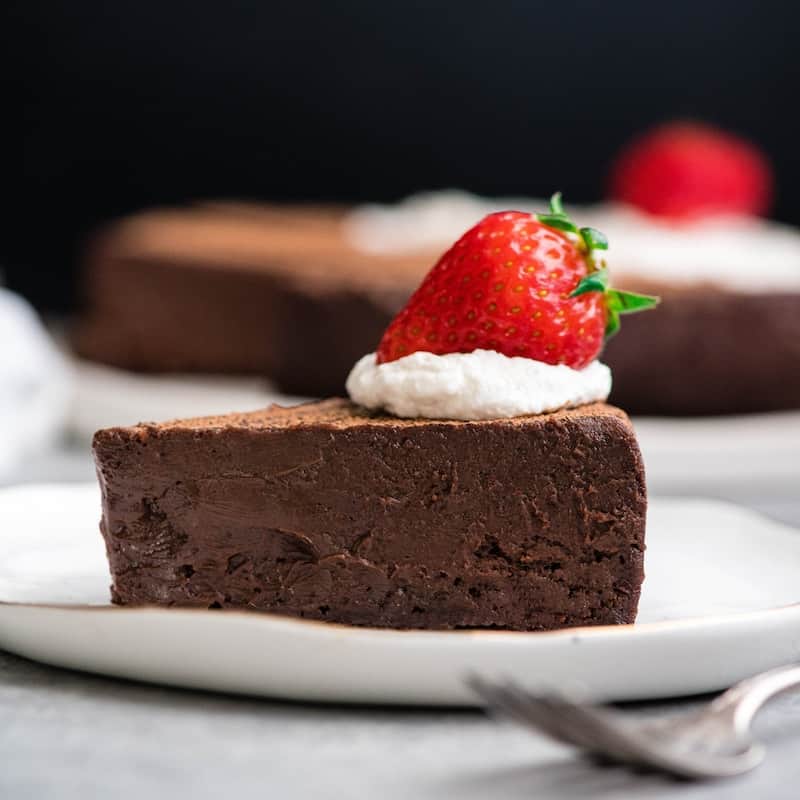 Hands-down, my favorite ice cream recipe of all-time. No joke I make this on repeat every summer. 
Third time making it this month!! YUM!!! My future son-in-law and I ate it all as soon as it finished churning – never made it to the freezer. I think I have just won a permanent place in his heart. LOL.  -Dawn
Thank you for his awesome recipe. I have tried many dairy free ice cream recipes and this was by far the creamiest! -Chelsie
The holidays are always full of dairy. This year my sister actually asked me how much butter is normal to include in a Thanksgiving feast (the answer for most people is...a LOT lol)! However my tummy is happier when I go easy on the dairy, but with this dairy-free pumpkin pie you can't even tell that it's absent!
People always have a LOT to say about this recipe... 😉 
I made this pie a week ago, using some of the leftover pumpkin puree I had. I gotta tell you, you were spot on with this being delicious! The difference made by using the coconut milk was wonderful. And, no, you could not taste the coconut at all. I'll definitely be saving this recipe for future use and highly recommend it to anyone looking for a great pumpkin pie recipe! Thank you! -Frederick 
I made this for thanksgiving and this was the tastiest filling and best crust I've ever made. The crust wasn't soggy at all, it was so buttery and the salt made it so much better than other crusts I've had cause it didn't just taste like flour, there was some good flavor in there. the pumpkin filling was also really good, not too sweet, perfectly spiced and it set wonderfully. Best pie I've ever had. Will def make the crust again, I love the flavor and texture. -Yessica
I make this easy pizza sauce every single week. I always make sure to have plenty of tomato sauce and paste on hand so I can whip this up whenever I need to (it only takes 5 minutes)! 
This pizza sauce was so easy to make and flavorful! I will be making it again. -Becky
So good! Is it bad that I've eaten about 3 spoonfuls before putting it on the pizza? I'm excited! I'm never buying sauce again! -Mrs. Oki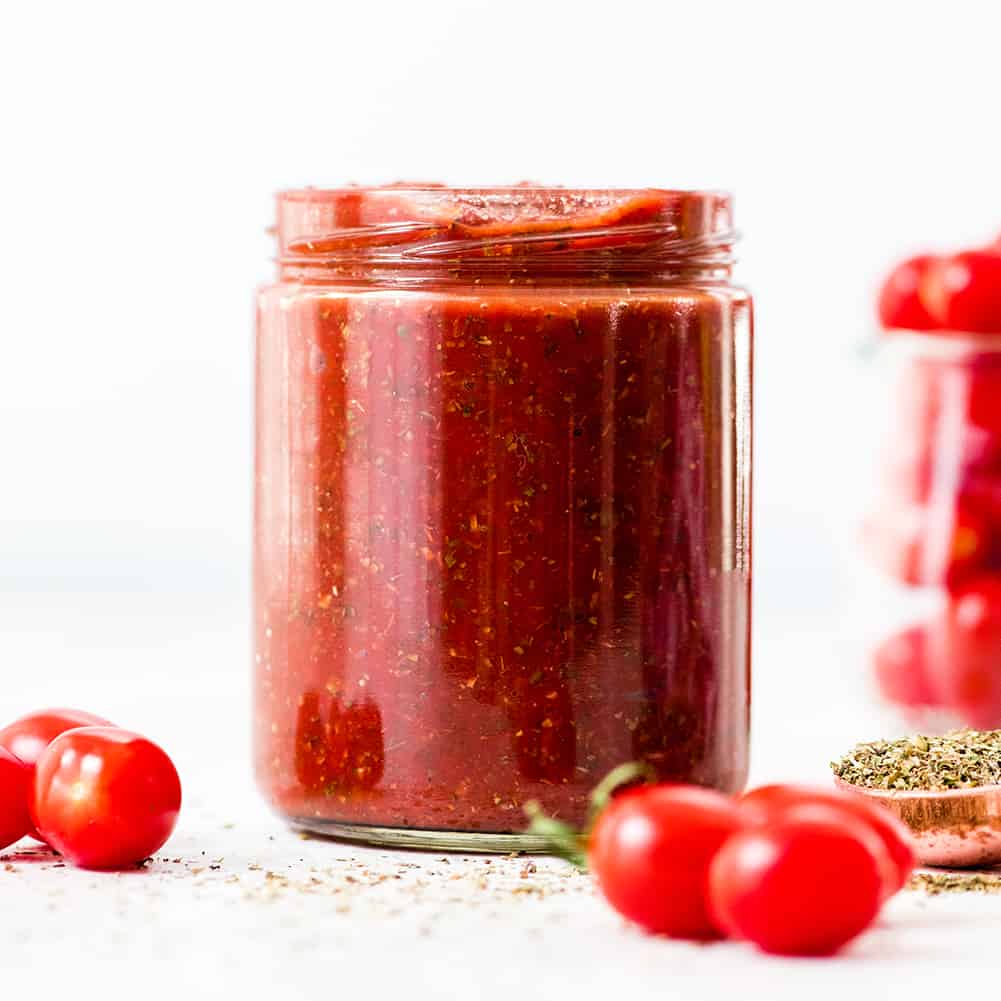 Sundays are pizza night in our house because this homemade pizza dough doesn't require any rising....which means we have pizza on the table from start to finish in 30 minutes! And it's delicious! 
I always used to buy pre made dough because the thought of making fresh dough was overwhelming. I thought it would take so long and be so much work, I never wanted to try it. I decided to give this recipe a whirl. I'm so glad I did. My family had always enjoyed pizza night, but now they love it even more. I will never go back to store bought again. -Monica
One of my old favorites and constant companions over the years. These are a great healthy dessert for the New Year too! 
These are the real deal! I'm a college student, and finding protein packed tasty breakfast/snack foods can be a challenge. I've been making these every week for a few months now, they're such a life saver! I've made them for my friends who enjoy processed foods and they were shocked to hear that these are healthy. There is so much tasty plant based flavor in these bars! Thanks for creating this recipe!! -Rilea
Omg I LOVE THESE!! I am truly obsessed with making them!! I can't believe how delicious they taste!! I make them all the time. -Lori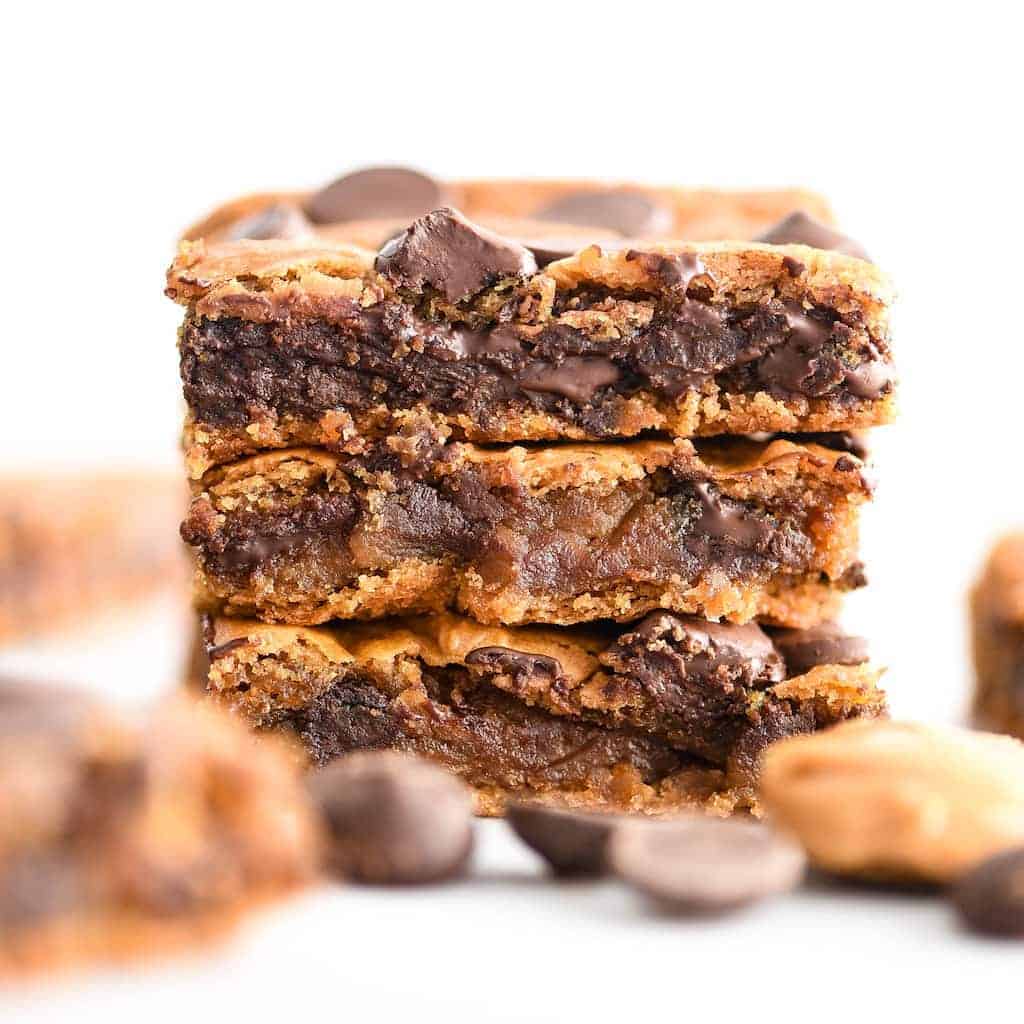 I make this embarrassingly often. It's the one dessert I have ZERO self control around. Like for real I have to physically remove the bowl from my line of vision and get it out of my reach if I'm ever going to stop eating this puppy chow! Plus this version is made without any butter! 
Have made this recipe twice and am officially and desperately addicted. -Michelle 
This was my all-time FAVORITE snack for my girl scout camping trips. I just never made it before tonight, I have camp training this weekend and what a great memory to share with the girls! This was very simple and quick to make! -Cassi
These guys were the rock stars of 2018. Every day dozens of you made these and sent me photos, left comments, etc. etc. They have been a staple in my house for almost a decade, and are the only chocolate chip cookies I ever make. I always have some dough on hand in the freezer so I can bake them in a moment's notice! 
I just made these cookies as I was inspired by the name. We have a cookie exchange at work tomorrow and I am THRILLED I TRIED THIS RECIPE!!!! These cookies are not flat, yet with just one bite they are moist, chewy and melt in your mouth.  I will only bake Lauras chocolate chip cookies from now on. When you find the best, who needs the rest, right? -Lori
OH….. MY….. GOODNESS!!!! I just got done making these and THEY ARE AMAZING!! I will NEVER buy cookies from the store again! These are SO easy to make and they're oh so good!! If I could give this recipe 1,000 stars, I would! My one and ONLY complaint is that my waist size is gonna grow! -Melissa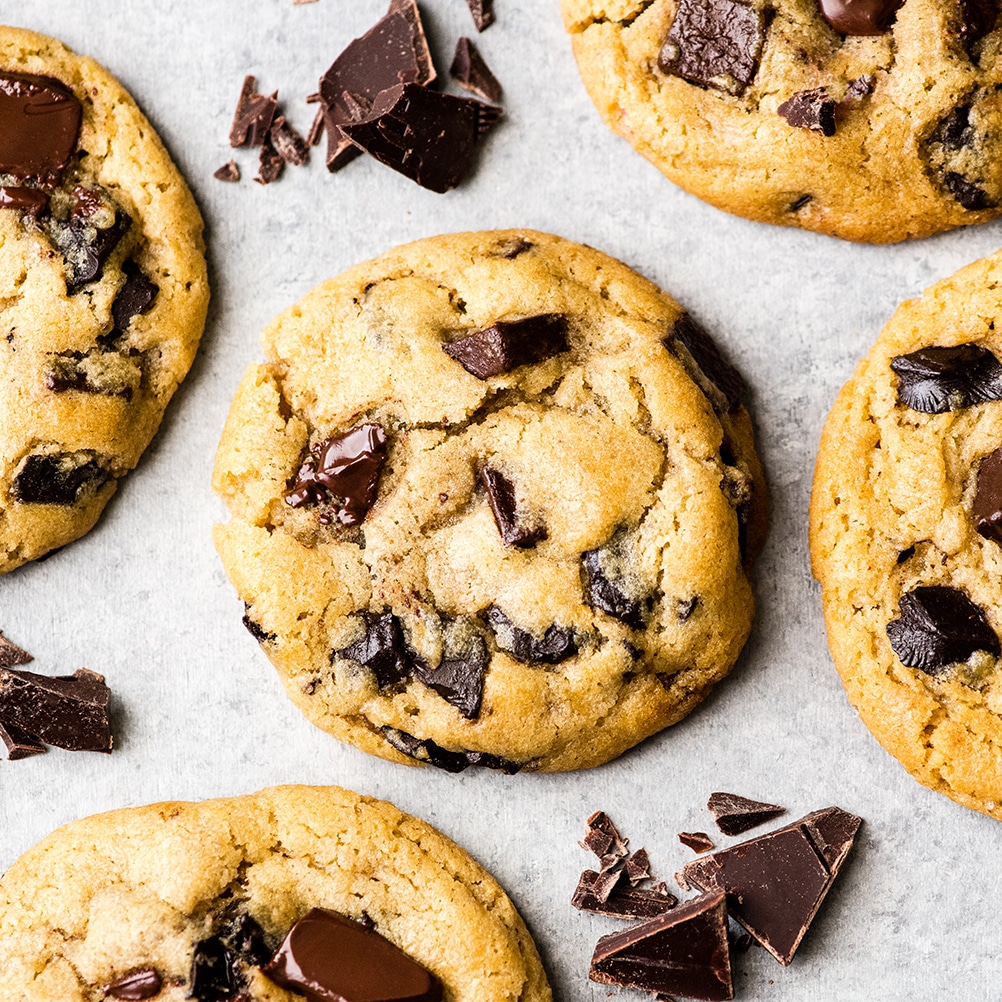 Well that's it for 2018! I am so grateful for all of you, and I'm very much looking forward to another great year of recipes, family shenanigans, and adventures!
Check out the top ten recipes from previous years!
IF YOU MAKE SOMETHING FROM JOYFOODSUNSHINE I WOULD LOVE TO SEE YOUR CREATIONS! DON'T FORGET TO RATE THIS RECIPE AND LEAVE A COMMENT BELOW! ALSO, FOLLOW ALONG WITH ME ON INSTAGRAM, PINTEREST, FACEBOOK, YOUTUBE AND TWITTER FOR MORE RECIPE INSPIRATION AND A GLIMPSE INTO OUR EVERYDAY LIFE!