Getting Started with Essential Oils
Getting Started with Essential Oils. I walk through my process of getting started with essential oils and share my favorite products/oils to help you learn how to use essential oils in your daily life!
I have slowly and surely been replacing our household products, both in and out of the kitchen, with non-toxic products.
This led me to essential oils. I was intrigued with them for ages but never had time to really learn and experience their benefits until my 6th baby was 1 year old. Then, I quickly regretted not learning sooner so all my children could have benefited from them the last 11 years!
So, I'm going to share all my oily experiences here. If you want to purchase oils please sign up using this link: Young Living Essential Oils and enter my number #31270904.
You can also shop my Young Living Website where I share my favorite products and bundles: https://www.myyl.com/joyfoodsunshine
Science of Essential Oils
As a human being, we are always interacting with the world around us. Our bodies are affected by the substances we come into contact with as we live our lives. Wether it's cleaning supplies, skincare products, the air we breathe etc. our environment affects our body's health and wellbeing.
I have a degree in chemistry and taught for a few years before I had my first child. I often told my students "everything is chemistry." The inner, inter and outer workings of our bodies are a series of organic chemical compounds reacting with each other – and essential oils operate inside that system.
The unique chemical makeup of each essential oil is what gives them the ability to affect the body's systems. Their chemical structures determine how they are absorbed and metabolized, how they smell, and their biological activities.
Molecules in essential oils can selectively support the function of the structures inside our cells that run the processes that keep us healthy and thriving.
So, although people often dismiss essential oils as "hokey" (like my family who initially called them my potions), that is far from the truth. I was helped a great deal by this article: Essential Oil Chemistry Handbook.
Getting Started with Essential Oils
I suggest purchasing a starter kit and/or some rollers and taking the plunge. I started with two rollers (will discuss more later) and Thieves cleaning solution to help me achieve two goals: toxin-free cleaning products and pain/stress management.
Immediately I was hooked and ordered the Aria Starter Kit, as well as supplies to make my own Essential Oil Rollers (check out this post).
You don't have to know everything about oils to immediately start reaping their benefits. I keep learning more and more every day, and hope to share my journey with you so you can enjoy toxin-free living!
To get started, here are a few of my favorite products:
I recommend this starter kit: Aria Starter Kit The aria diffuser is my favorite and it's actually less expensive to buy it as a kit that comes with oils than it is to purchase it on its own!
Haven Starter kit this haven diffuser is one of my favorites too. This bundle is less expensive and a good place to start. I added my favorite oils if you want a few more than what this one comes with.
I also bought a few individual diffusers to put in many rooms in our home.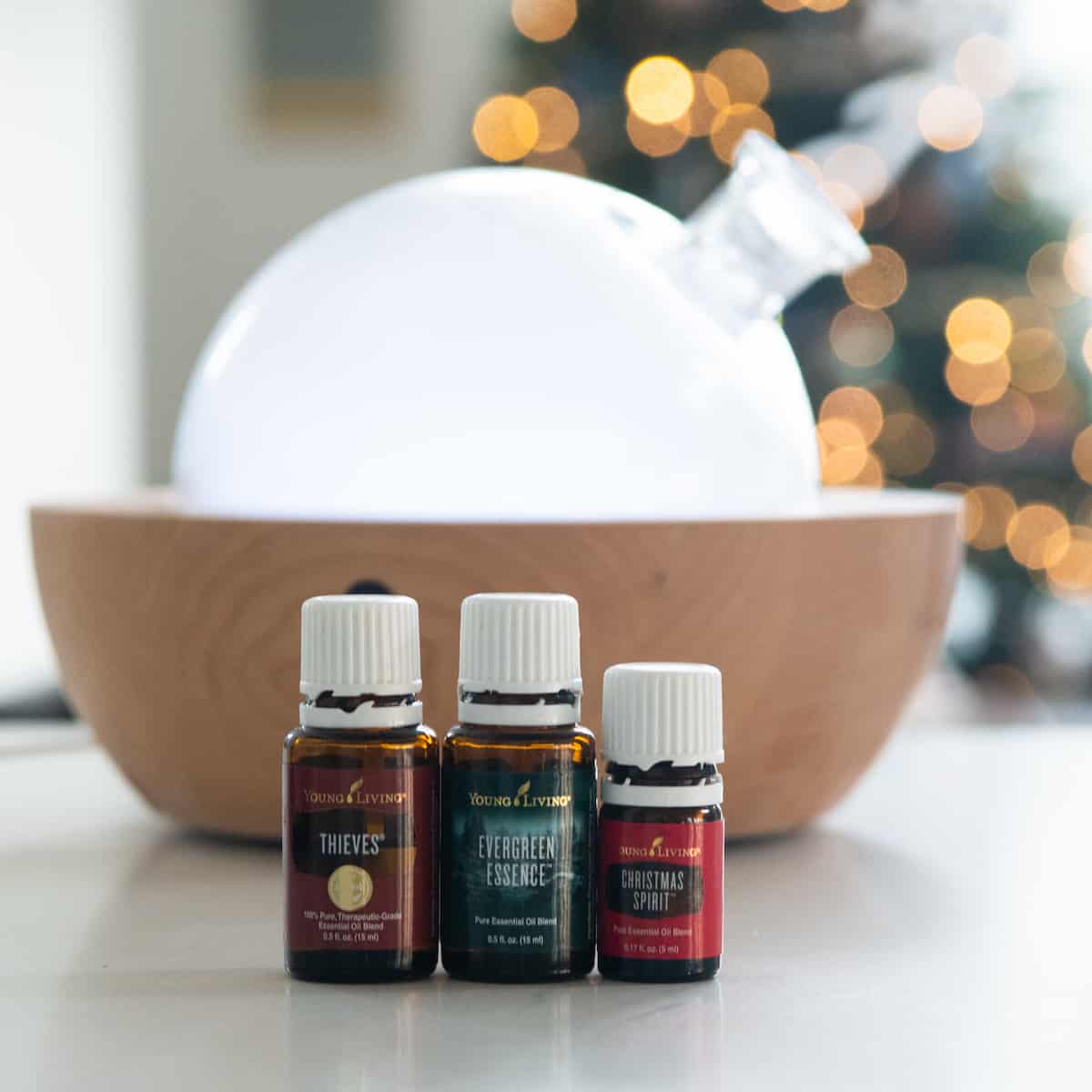 One of the main experiences I had that sold me on oils was using a roller (Deep relief) for a headache. I don't usually get headaches, but my hormones were changing and I was very stressed over some personal issues. So I had a terrible headache that stuck around for 4 days.
I tried traditional medicine and it did not relieve my symptoms. Then, a friend at my homeschool co-op rolled some oils on my head and I felt relief within minutes. Immediately, I went home and ordered a Deep Relief roller.
Roll on oils are great if you're not interested in diffusing but just want to use them for similar situations. These two below have helped me fall and stay asleep for the first time in years.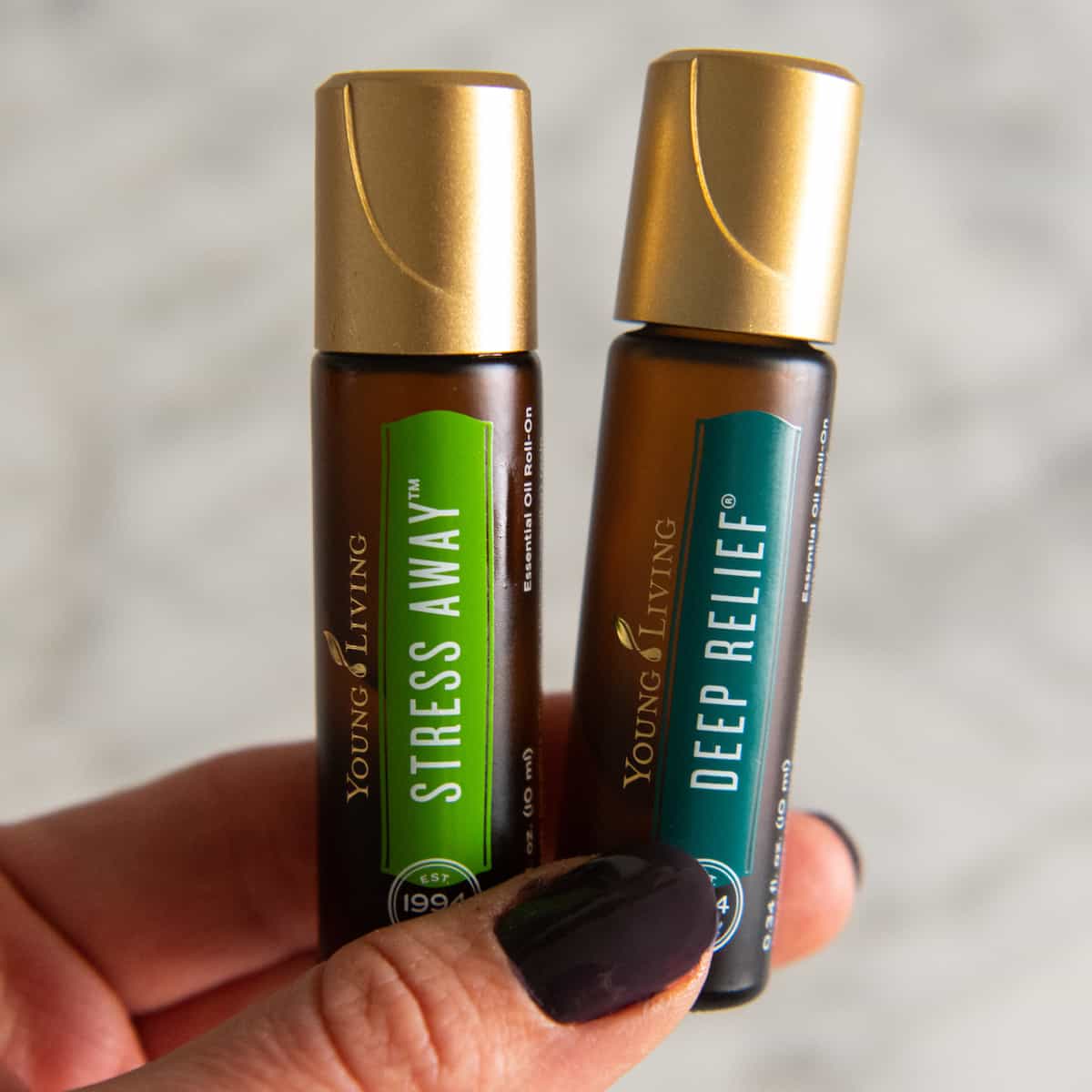 When I received my starter kit I felt a little overwhelmed. I suggest starting with the resources that come with the kit – including the information on the oils inside.
I also created this quick reference graphic with the main uses for the essential oils in the premium starter kit.
One of the main reasons I started using essential oils was to heal my body naturally after having 6 babies. After 11 years of my body bringing new lives into this world and then nursing, my system was shot.
I knew I was very stressed and as a result, was not sleeping well at all. I had the hardest time falling asleep and staying asleep. Between neck pain and stress I just could never get comfortable or relax my mind enough to go to sleep.
Then I started diffusing and using oil rollers before bed and now I rarely have trouble falling asleep. They were the tools I needed to help me relax and get rest.
I created a bundle for stress and sleep with both oils to diffuse and to roll-on.
This haven bundle has all my favorites, too.
Non-toxic cleaning products
Non-toxic cleaning: The thieves cleaning products changed our household for the better. When you have little kids who lick every surface in the house (haha, but seriously) non-toxic cleaning products are so important.
I will create a post all about this soon!
Non-toxic wellness products
Non-toxic wellness: from toothpaste to makeup, to cold remedies, do you know what is in the products you use? They absorb through your skin (the largest organ in your body) and affect your systems.
My kids call these the "tickle oils." They laugh so hard as I apply them to their cute little bodies.
Disclaimer. I am not a doctor or physician and none of the information in this post is meant to serve as medical advice.
If you make and love our recipes, it would mean so much to me if you would leave a comment and rating! And don't forget to follow along with us on Instagram, Pinterest, Facebook, and Youtube – be sure to tag @joyfoodsunshine and use the hashtag #joyfoodsunshine so we can your creations!
The links in this post are affiliate links, thank you for supporting JoyFoodSunshine.