Nothing compares to fresh baked bread especially Honey Oatmeal Bread. The smell, the taste, it's truly a beautiful thing. Even the process is therapeutic...from the first rise of the dough to the first slice of the finished product, while bread is being made a house feels like a home.
I have been making this Honey Oatmeal Bread recipe for as long as I can remember. It has the perfect blend of whole wheat and all-purpose flour. The oats increase the fiber content and give it a chewy texture that can't be beat. Honey gives it a touch of sweetness and the 1 TBS of oil keeps it moist, light and dairy-free!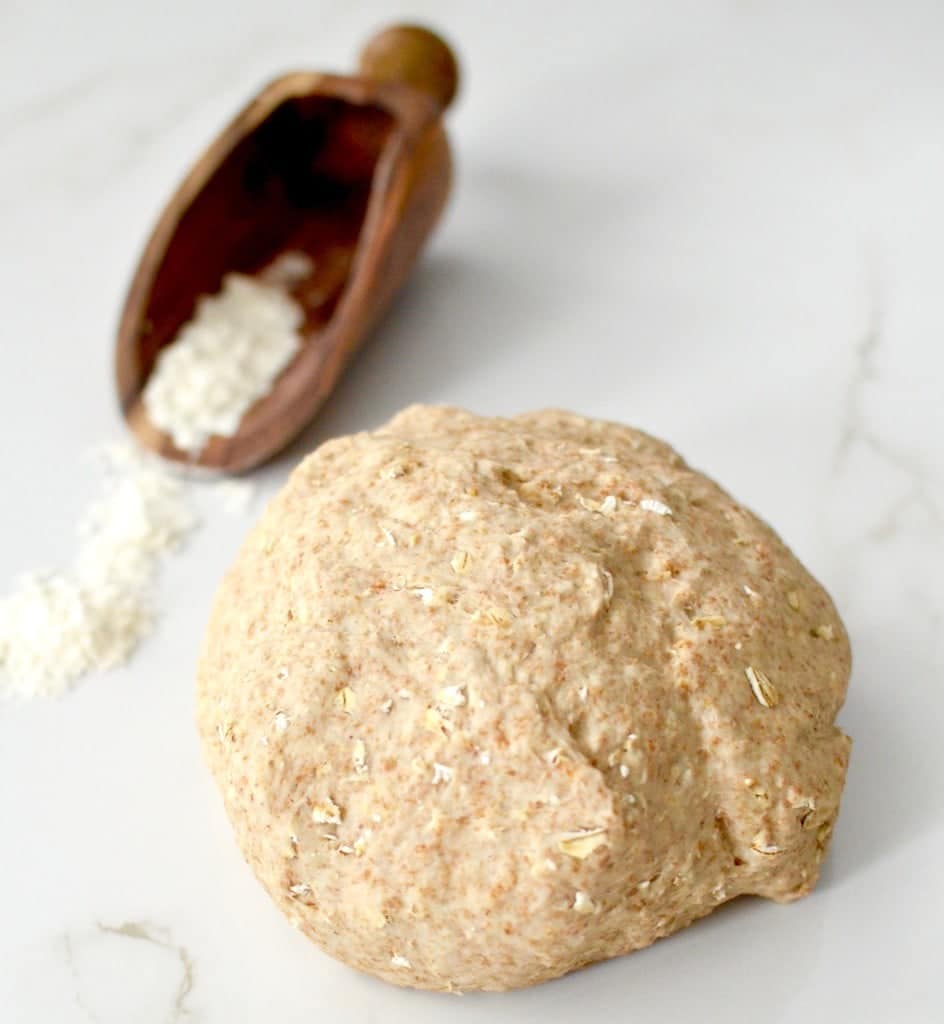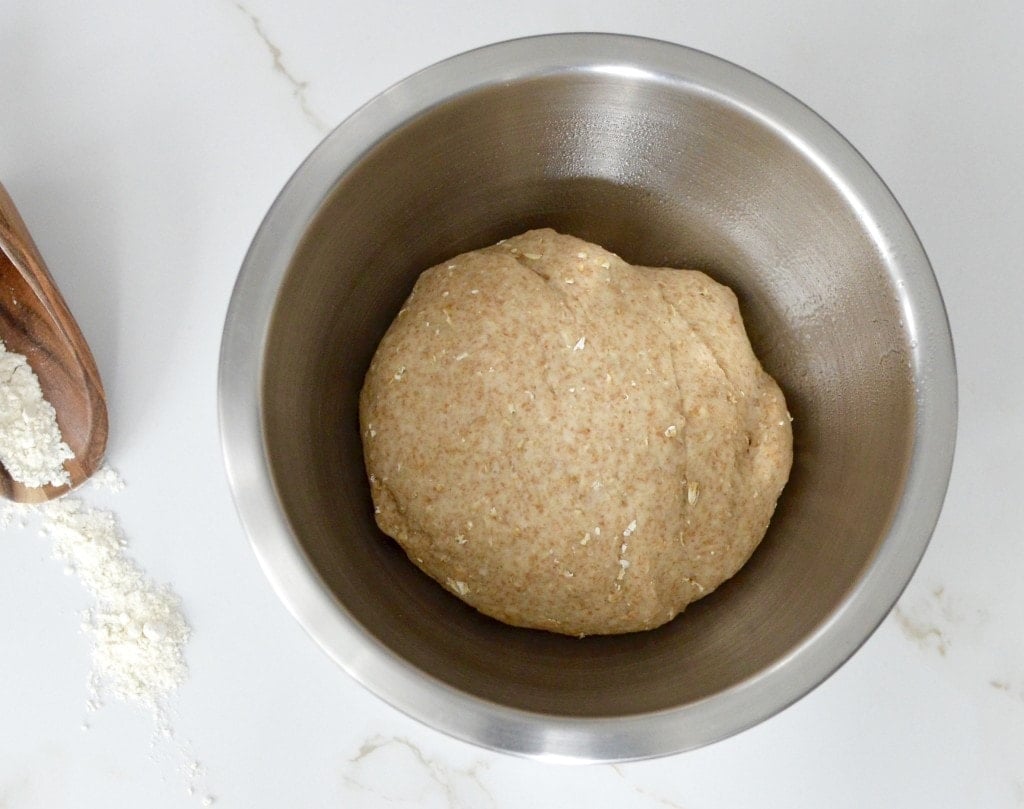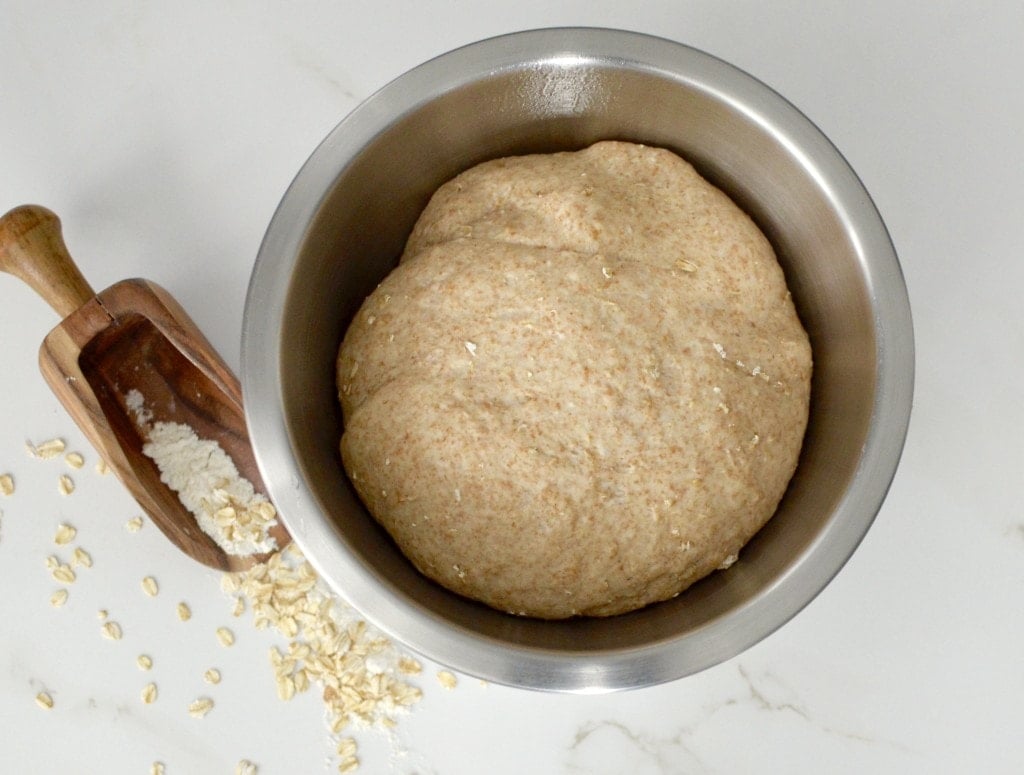 I don't remember ever having to eat store-bought bread as a child. Our dad used to make homemade bread all the time (shout out to our dad). The only catch was...he never let us cut into the loaf until it was completely cooled. To me, not being able to eat a warm, steaming slice of that bready goodness I had been smelling all day long was a form of torture. You better believe that the first loaf of bread I made after I got married was cut into and devoured immediately after being removed from the oven.
So many people are hesitant to try yeast breads. I'm here to tell you it's so easy. And once you give it a whirl you will never be able to buy a loaf at the store again especially with this Honey Oatmeal Bread recipe.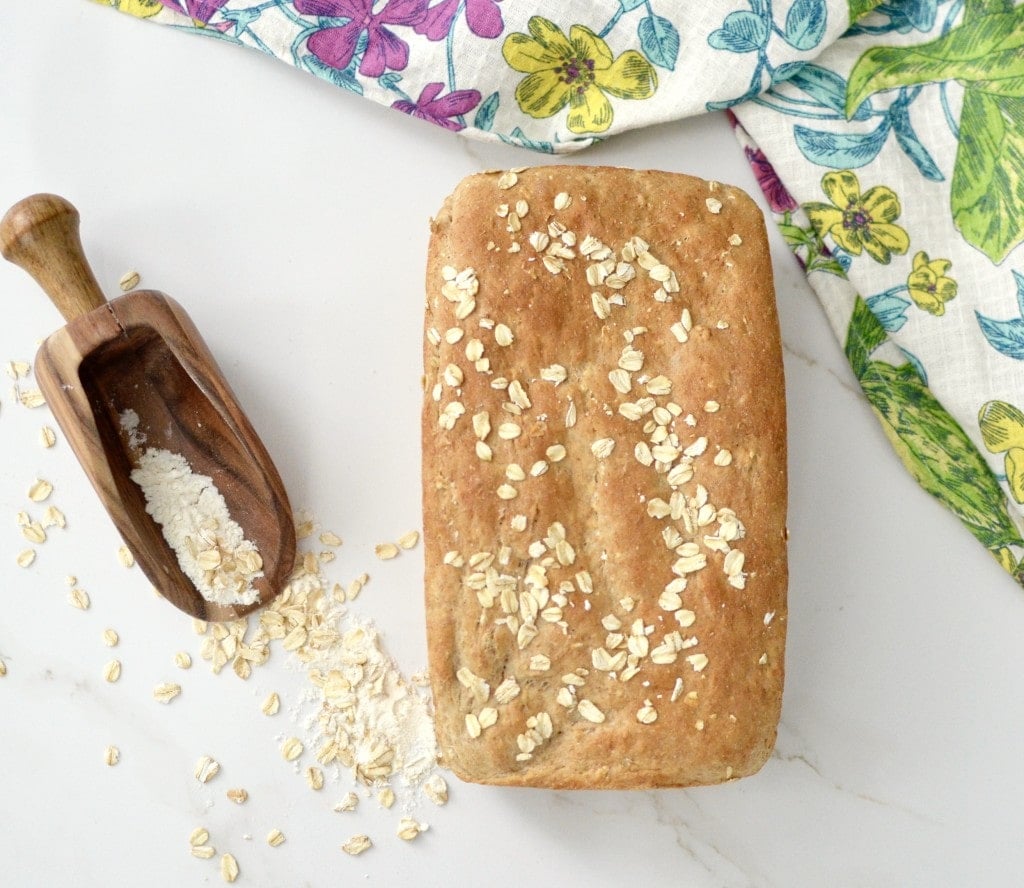 Honey Oatmeal Bread Recipe FAQs
Is oatmeal bread better than whole wheat?
It depends on the kind of grain. Oats are very healthy and are higher than wheat in soluble fiber, which helps with blood sugar and cholesterol.
Does oatmeal bread have wheat in it?
Most oatmeal bread has a lot of wheat in it. However, you can buy gluten-free oats.
How does yeast work?
It allows bread to rise because it feeds on sugar which results in it producing carbon dioxide.
More Delicious Recipes
If you make and love our recipes, it would mean so much to me if you would leave a comment and rating! And don't forget to follow along with us on Instagram, Pinterest, Facebook, and Youtube - be sure to tag @joyfoodsunshine and use the hashtag #joyfoodsunshine so we can your creations!
Honey Oatmeal Bread
Instructions
Add warm water, honey and yeast to a small bowl. Set it aside for 5-10 minutes until it is proofed (becomes frothy).

Add all wet ingredients (including yeast mixture) to the bowl of your kitchen aid mixer or to a regular bowl, mix well.

Add dry ingredients and knead with dough hook (or hands) for 5-10 minutes until dough is elastic and not sticky.

Oil a bowl and let the dough rise in a warm place, covered with a damp tea towel, until doubled in size.

Gently press the air out of the dough and transfer it to a greased 8" x 4" bread pan. Optional—press some rolled oats on top of your dough so it looks pretty after baking.

Cover your bread pan with a damp tea towel and put it in a warm place to rise until doubled (about 1 hour). During this rise, preheat the oven to 350 degrees F.

Once dough has doubled in size, bake at 350 degrees F for 25-30 minutes until bread is lightly browned and makes a hollow sound when hit with a wooden spoon.

Remove from pan and set on a wire rack to cool. Cover bread with a towel to seal in moisture and make a soft crust.
Notes
Storage
Store this bread in an air-tight container for up to 5 days before freezing it for up to 2 months. 
You can save time by making your dough in a bread machine. Simply place ingredients in bread machine pan in the order listed & select dough cycle. Let the machine do it's thing and pick up the instructions at step #5!
This post contains affiliate links, which means that if you purchase a product through a link you clicked on here, I receive a portion of the sale. Thank you for supporting JoyFoodSunshine!