This month we enjoyed the squeezed out every last drop of summer, started homeschool and celebrated 15 years of marriage.
"I can't remember all the times I tried to tell myself to hold on to these moments as they pass."
Welcome to "Moments" here on JoyFoodSunshine. At the end of every month I share a recap of our family's favorite moments! Here's a snapshot of our life from August 2022!
Life lately
We squeezed out every last drop of summer this month with lots of time at the pool and in the mountains. We also started homeschool and Ritch and I celebrated 15 years of marriage.
Baby Z
Zach is getting so big. He is 19 months old now and I can hardly believe that my baby isn't really a baby anymore.
He loves the water (when it's not swim lessons haha), and I've enjoyed watching him splash and play all summer long. Plus the wet baby snuggles are just my favorite.
He is saying "dada" now. When Ritch walks in the door from work he raises his arms and runs towards him and says, "DADA!" Yes I'm very jealous and a little indignant that he doesn't say Mama the same way, but I'm sure that day will come!
He is still a climber and trouble maker. He has recently learned he loves to draw on things, so I'm working through both teaching him to only draw on paper as well as trying to remind his siblings not to leave any sort of writing utensil out where he can get to it.
Swim Team
We had our last swim practices and swim meet this month. I'm sad to see it end, and was hoping to get the kids on a team this fall/winter but they're all full in our area! Here's to hoping the waitlist opens up!
They did great in their last meet. Gabe won both of his races (and was very excited about his metals) and the other girls swam their hearts out!
Swim Lessons
We had to say goodbye to our twice a week swim lessons with Miss Megan. I'm so grateful she was able to teach my kids this summer, and we all miss our time with her! Zach made so much progress with her the past 2+ months and I'm a little nervous about the transition to a new teacher, but I know he'll do great.
But, we're back indoors at Aquatics Academy! We're excited for Z to continue to progress through the fall and winter so he can be totally water safe next summer!
Fall is a GREAT time to get your kids in lessons because it's not as busy as the summer so you have more options for time slots and teachers! You can even use these promo codes at Aquatics Academy (local to Salt Lake County only) to save 20% on your lessons (which is an incredible deal). My referral code is LS1532! 😉
20% off a 10 pack "fallpromo10"
20% off a 20 pack "fallpromo20"
15 Years
There's a lot I can say about our first 15 years of marriage. This post/video I shared on instagram sums it up well. We've lived in 5 homes (one move was across the country), had 6 kids and are just doing our best to raise them well!
We celebrated by going out to dinner and looking some houses in a neighborhood we really love (because of course, that's what we decide to do when we don't have 6 kids in tow LOL). Grateful to still be planning and dreaming about the future together.
Mountain Time
We spent some time up at our house in the mountains and we just love it up there. The kids run wild (see baby Z below) and enjoy the land behind our house.
We spent time on the reservoir again which is our favorite thing to do.
The kids even caught a snake in our driveway as we were packing up to head home – which totally made their entire week!
Homeschool
Our homeschool year kicked off the third week of August. I started it out by taking the kids out for a coffee date and talking about how to be leaders and servants during co-op this year.
Since we don't do the typical school supply shopping with our kids, I decided to take them shopping and let them choose an outfit for the first day of co-op. I WISH I brought a camera into the store when they were shopping, because it was one of my favorite moments.
The three little girls all put on the outfits they chose, walked out of their dressing rooms and squealed and hugged and gasped about how beautiful they all looked and how much they loved each others outfits. I love how their personalities shine through what they picked, too.
Mara Locket
This little girl never ceases to keep us on our toes. This time, she swallowed the locket she is holding in the picture below. It was right after dinner and she came up to us and said she swallowed it and it was stuck in her throat.
So Ritch took her to the ER and an x-ray confirmed it had already made it's way to her small intestine, so we just had to wait and treasure hunt for it to come out. Thankfully it only took less than 24 hours and 2 poops (both of which Ritch was home for and did the dirty work – literally haha). But it was a scary experience for our family.
Things I'm Loving
This pepper spray. I run with it in my hand every morning – especially in the fall when the seasons change and it starts getting darker in the mornings. I never run without some form of protection. Oh – and I NEVER listen to anything (no ear buds) while I'm exercising outside.
White Sneakers. These are so comfy and are great for fall!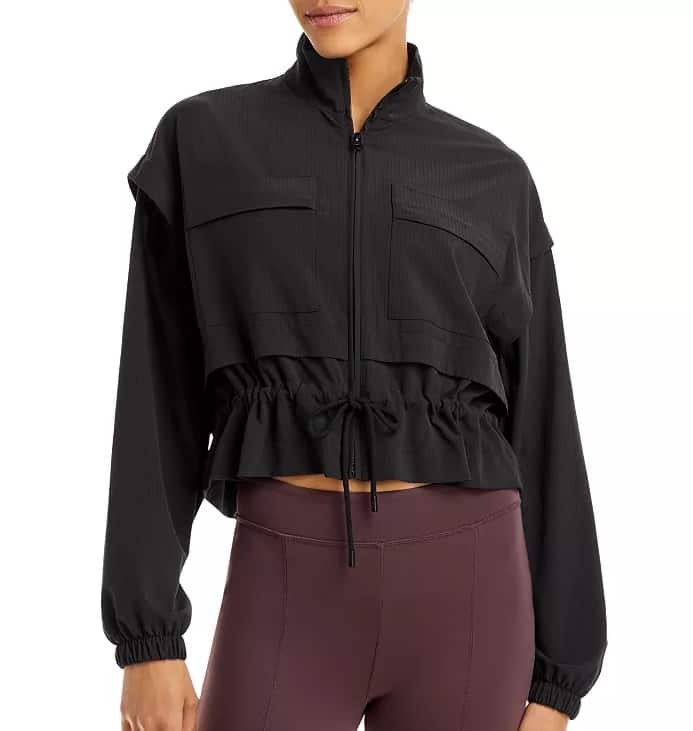 Recipes
I took zero photos of the meals we ate this month because – life. But we (as always) made ground beef tacos, and homemade mac and cheese. Oh, and I made pistachio chicken last night for dinner.
Snapshots
First day of homeschool!
I just love the outfit Mara chose! It's SO her.
My favorite stylist made Naomi's pink hair dreams come true this month!
Neighborhood Lantern festival.
Sunday selfie!
Still snuggle this sweet boy every nap and nightime.
This post contains affiliate links, which means that if you purchase a product through a link you clicked on here, I receive a portion of the sale. Thank you for supporting JoyFoodSunshine!