Things are about to get real crazy here on this blog. Crazy awesome. Crazy amazing. Crazy you-have-to-make-these-this-second. These Chocolate Peanut Butter Coconut Bars are a combination of all my favorite things…Peanut butter, chocolate, coconut, and honey. YUM! Plus it's no bake, gluten-free, dairy-free, and refined sugar-free!
Seriously, these Chocolate Peanut Butter Coconut Bars are so delicious that my daughter Bethany (age 5) ate one and said, "MOM, next year on my birthday I want these instead of cake." If you know anything about my daughter you'd know that she lives for dessert, especially, birthday cake. She starts brainstorming ideas for her cake in July…and her birthday is in January. #Priorities.
When it comes to birthday cakes we love making them really special. This was Bethany's birthday cake this year…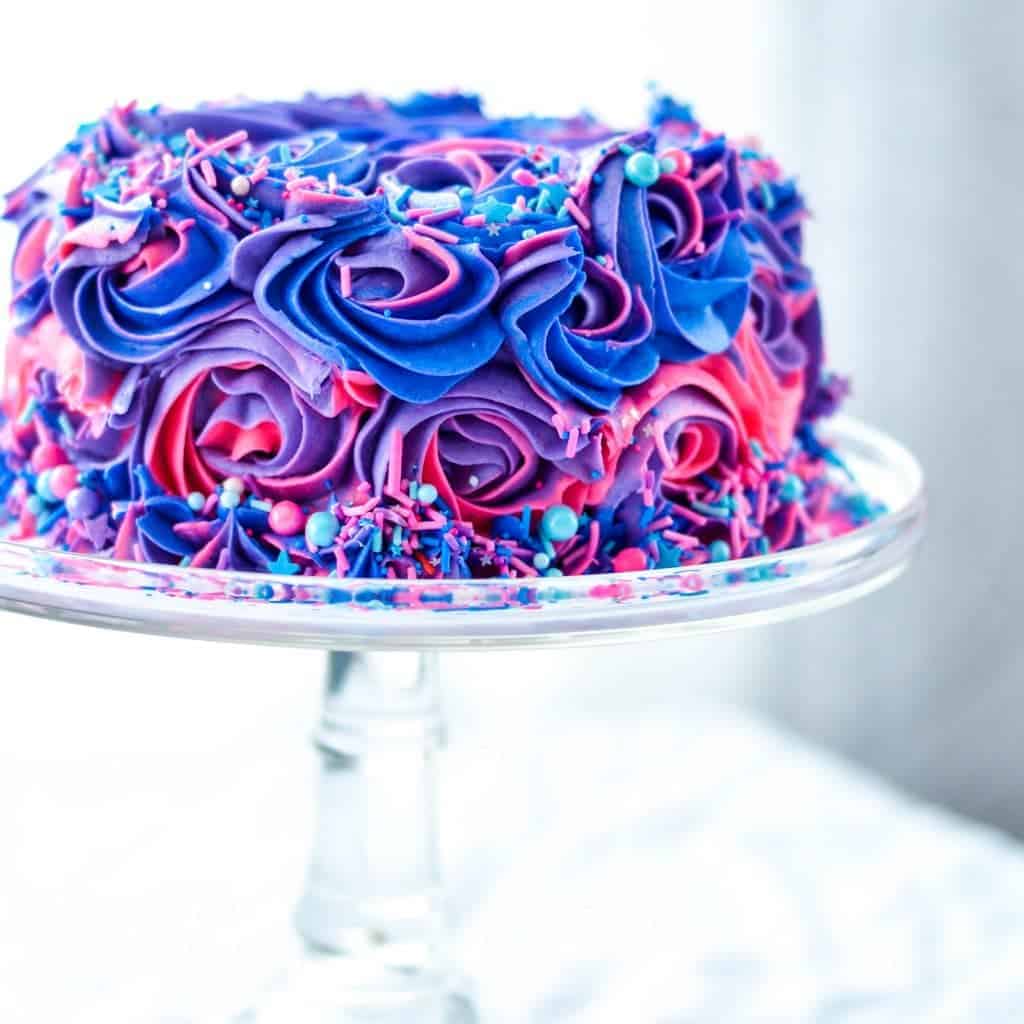 So needless to say, when she says "I want these instead of a birthday cake," it means that we have a seriously rockin' recipe on our hands.
These Chocolate Peanut Butter Coconut Bars are SO easy to make. Melt honey and peanut butter together, then add vanilla and dry ingredients, mix it up, press into pan.  Melt some chocolate & peanut butter then drizzle or spread it on top and you're done. The longest (and most challenging) part of this recipe is letting the bars cool enough to eat without making a huge mess.
Chocolate Peanut Butter Coconut Bars
Ingredients
For the bars:

¼ cup almond meal
½ cup honey
¼ to ½ tsp salt
1 tsp vanilla

For the chocolate topping:

¼ cup chocolate chips
1 TBS peanut butter

Refined-sugar free topping option:

1 TBS peanut butter
1-2 TBS honey or maple syrup
Instructions
For the Bars:

In a small bowl mix together oats, coconut and almond meal. Set aside
In a large, microwave safe bowl or in a pot on the stove, gently melt the peanut butter and honey together until smooth.
Add vanilla and salt (to taste...I love sweet/salty so I use ½ tsp) and stir until combined.
Add the dry ingredients and mix well.
Spread into an 8x8" pan and set aside.

For the topping:

Melt the chocolate chips and peanut butter together on the stovetop or in the microwave (start by heating for 60 seconds. Stir then heat in 30 second increments until smooth).

Refined-sugar free topping:

In the microwave or on the stovetop, gently melt together the chocolate, honey (or maple syrup) and peanut butter.

Putting it together:

Drizzle or spread melted chocolate/peanut butter over bars.
Let the bars setup on the counter or in the fridge until the chocolate sets.
Cut and serve at room temperature or cold!
Store in an airtight container in the refrigerator.
https://joyfoodsunshine.com/chocolate-peanut-butter-coconut-bars/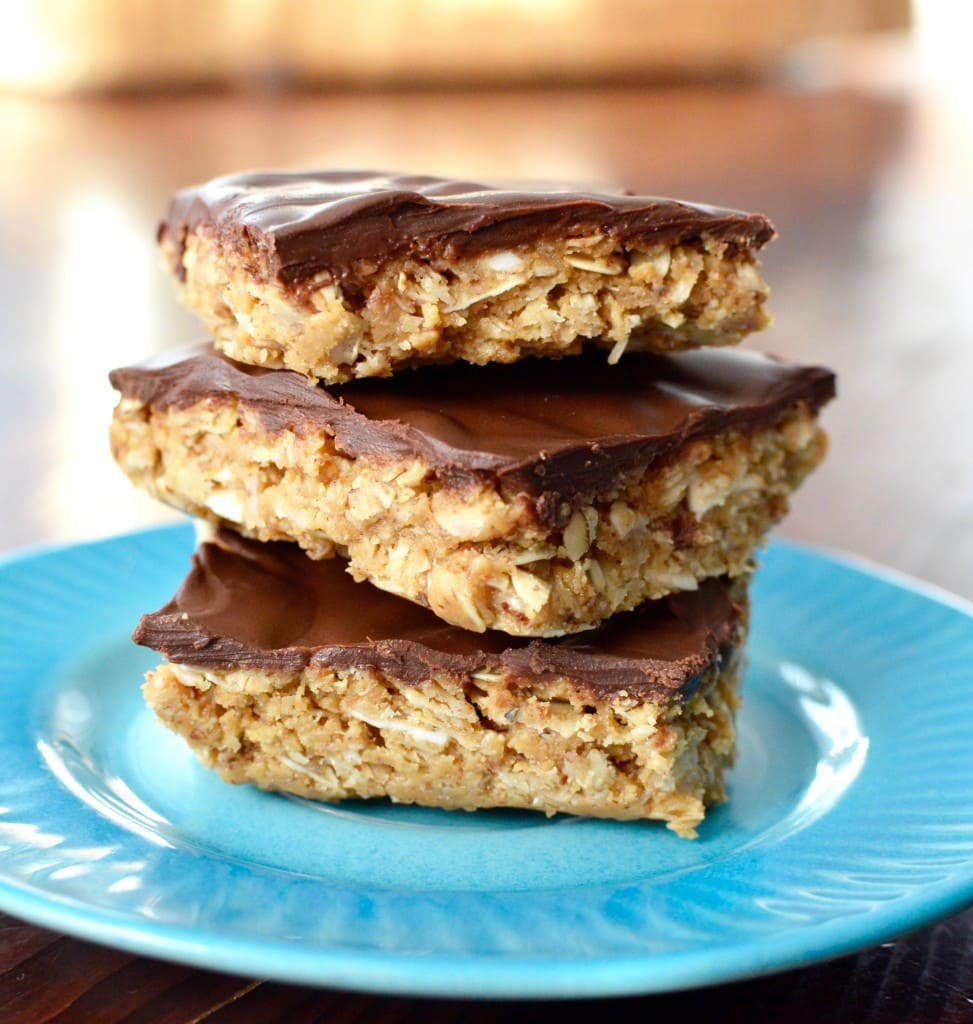 You have to make these Chocolate Peanut Butter Coconut Bars. likerightnow.
If you like this recipe, here are a few others to try:
These healthy peanut butter blondies
Fudgy paleo brownies (seriously try them)!
This Puppy Chow (gluten-free & dairy-free)!
And my favorite black bean brownies!
If you make something from JoyFoodSunshine I would love to see your creations! #joyfoodsunshine
Instagram: @joyfoodsunshine
Pinterest: JoyFoodSunshine
Facebook: JoyFoodSunsine
Twitter: @joyfoodsunshine
Pin me for later!
This post contains affiliate links, which means that if you purchase a product through a link you clicked on here, I receive a portion of the sale. Thank you for supporting JoyFoodSunshine!