May was a great month for our family. Lots of hiking, swim lesson milestones, new experiences and another birthday celebration!
I can't remember all the times I tried to tell myself to hold on to these moments as they pass."
Welcome to "Moments" here on JoyFoodSunshine. At the end of every month I share a recap of our family's favorite moments! So here it is for May 2020!
Life with my tribe
May really was a wonderful month for our family. Despite what is going on in the world, we have been able to make our home a haven. Our kids are happy and loving the freedom that warmer weather and less schoolwork brings. I am loving watching them make friends in our neighborhood and learn how to navigate the world around them. Here are some of the highlights from May!
Keilah - 15 Months
My sweet girl is 15 months old and is still just as feisty as ever. She added a few new words/phrases to her vocabulary this month: uh oh, owww (like ouch), and daddy!
She also cut her top two front teeth, so now she has four cute little baby teeth. They have caused her to feel pretty miserable for a while, and I was so grateful when they finally cut through.
Keilah is seriously mischievous. She is always getting into something. Whether it's raiding the pantry for cereal and chips, helping herself to the lipstick in my makeup drawer, or taking a glug of rinse aid from the cabinet (I was standing RIGHT THERE washing dishes - the first time in my 10 years of parenting I've had to call poison control), she is always making trouble!
She also learned she could climb up the ladder to one of the bunk beds. So whenever I don't give her 100% of my attention and I can't find her, the first place I look is on that top bunkbed - and she's almost always there! It's so funny, she just wants to sit up there and enjoy the view.
She also loves reading. I think she is happiest when she is on my lap and I'm reading her Chicka Chicka Boom Boom - or any other book really! I often have a pile of my 3 little girls snuggled up on me as I'm reading, and I love it.
Hiking
We discovered a few new trails this month, and as always, enjoyed hiking in our beautiful state.
This moment was one I just had to capture. After hiking we found a beautiful spot on the river to eat our snacks. Spontaneously, these four just put their arms around each other as they watched the water rush past. No it wasn't staged, and it 100% made my heart burst!
Naomi's Birthday
Naomi turned five this month. Oh how I adore that little girl. Her name means "sweet" in Hebrew and that's exactly what she is. She loves to snuggle, chit chat, and always looks at me and says, "I love you mommy."
She is into all things girly and asks me weekly if she can dye her hair red. She loves wearing all kinds of jewelry all day long and even does her own hair - braid pigtails, buns, pony tails, you name it she does it. She says she wants to be a hair stylist when she grows up, and I think she'd be great at it!
For her birthday we watched Frozen 2 (for the 12th time haha). She requested pancakes for breakfast, BLTs for dinner and a chocolate cake! We let her skip her nap and Ritch and I snuggled and chatted with her. She ended the night painting some pottery the kids had made with our friends a few days before, and she was in heaven!
Swim Lessons
I finally, after 7 years, found THE swim lessons method and facility I plan to go to as long as my kids need it! It's a small business near us that specializes in teaching children as young as 8 months old survival swim lessons. That means, they focus on teaching them how to survive if they fall in the water. I signed Mara and Naomi up at first because they are the ones I'm most nervous about bringing to the pools this year.
Naomi can swim, but I felt like she wasn't strong enough for me to be confident in her ability to make it to the side if she needed to. Now I am. She learned quickly and then moved onto learning strokes!
Mara was another animal. She has never been the kid to throw fits or be blatantly disobedient to other people, but her first few swim lessons were rough. Since this was a new scary skill for her she cried almost the entire time, and nothing I did (including explaining how to express her feelings without crying, offering incentives for doing well and disciplining her for being disrespectful to her teacher) helped her calm down.
Her teacher told me she thought she needed one tough lesson and she'd get through it. Well she was right! The next lesson after that Mara totally mastered the skills and didn't cry at all! I feel confident she is on her way to total water safety- and soon! Just in time for the pools to open this week!
1st time Shooting
I finally did it. After years of Ritch asking me if I wanted to go, I caved and said yes. We had wonderful friends offer to babysit our kids, so we took them up on it and went on a date! We got food from our favorite restaurant and had a picnic in the park. Then after we had finished eating Ritch said, "So do you want to go shooting? I have all the gear!" I couldn't think of a good reason not to so I said yes and we did!
I've put it off for many reasons. Mostly because guns terrify me. I cried the first time he had me even hold one years ago. Plus have been pregnant or nursing for the better part of the last decade and it's not safe to shoot during those times. But since we own them (Ritch was a Marine and loves to shoot for sport) I wanted to learn how to use them properly. If I see a gun on the counter (which, for the record, Ritch would never leave one out like that), I want to not be afraid to touch it. But instead, I want to be informed and able to disarm it and make sure it is safe.
Plus, I want to be able to protect my family if something ever happened. So I went. I shot maybe 15 rounds between 3 different guns and was spent. It was easier than I thought, but still made me very nervous. I won't be taking up shooting a a hobby, but I am very glad to be confident I could handle a firearm if I ever had to be put in that situation.
A few of my favorite things...
Here are a few products and other things I have loved in May!
I love this dry shampoo so much. After years of searching I finally found a dry shampoo that works! It leaves my hair feeling light and clean, and smells amazing!
This wet brush is amazing. Now that summer pool season is upon us, brushy unruly girls' hair can be a pain. Not with this brush!
When my sister and I went to see Mariah Carey, we had to buy some sunscreen to use when we sat outside at the pool for our hotel. We bought this Sun Bum Sunscreen and I love it so much I stocked up for our family for the summer. I really care about the ingredients in our sun lotion. Since we go outside and go to the pool every day, I will only use lotion that is made with natural ingredients.
The other brand we used to use was thick and hard to spread. This sun bum lotion is not! It goes on smooth, soaks in, and doesn't leave your skin feeling heavy or greasy!
Recipes I'm Making on Repeat
Here are a few recipes we enjoyed in May!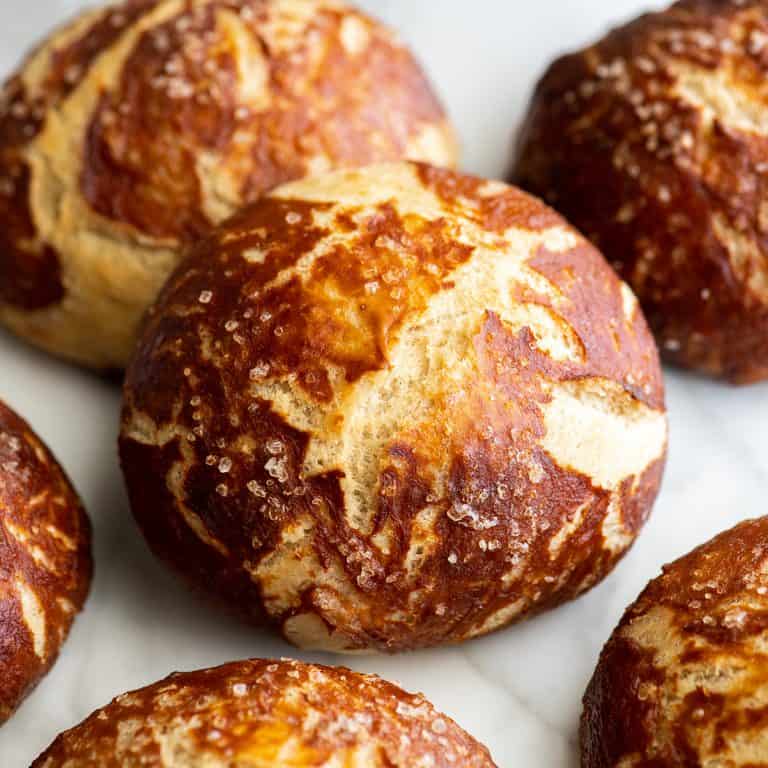 My thoughts during this time
Ever since March, my heart, soul and mind have been on overdrive. While I have significantly struggled with being at peace with the alarming nature of events in our country for the last 3 months, this has been my mantra, and I hope it can encourage some of you as well:
More Moments
This post contains affiliate links, which means that if you purchase a product through a link you clicked on here, I receive a portion of the sale. Thank you for supporting JoyFoodSunshine!