This month we took our first week-long family vacation in 8 years! We enjoyed a visit from good friends and are excited to usher in fall!
I can't remember all the times I tried to tell myself to hold on to these moments as they pass."
Welcome to "Moments" here on JoyFoodSunshine. At the end of every month I share a recap of all the shenanigans that went down in crazy town (i.e. our life in a nutshell). So here it is for September 2019!
New Recipe Videos
Here are the videos we produced for you in September! More to come in October!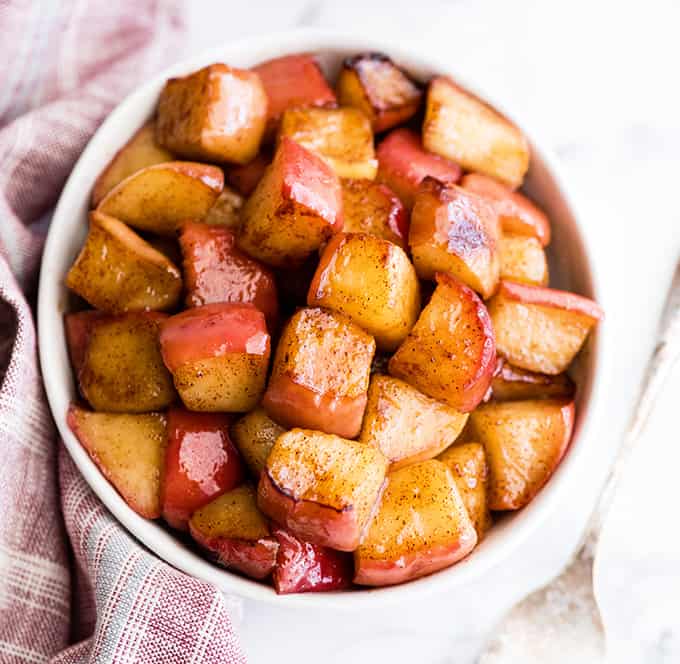 A few of my favorite things...
Here are a few products and other things I have loved in September!
These Tile Key Finders are AMAZING. We have been using them for almost a year now and they have saved me countless hours searching for my lost keys and phone. You download the Tile app on your phone and put the finder on anything (keys, in your wallet, etc.). Then if I lose my phone I can push the button on my car keys which makes the phone ring. I can also use my phone to make the tile on the keys ring. I recommend everyone has these!
This month I finally got sick of my kids arguing over which water bottle each one of them got to drink from every day. I also go tired of water bottles that claimed to be leak proof, but absolutely were not.
SO...I bought these Takeya water bottles for my kids. I got them each a different color and let them choose which would be their forever color/bottle. These things seriously rock. When the straws are down they are 100% leak proof. They keep beverages cold for a long time and they are easy to carry around, even for my 2 year old. I wish I bought these sooner!
Life with my tribe
Get ready for picture overload. 😉
Keilah is 7 months old!
My sweet baby girl is 7 (almost 8) months old. She is sitting, laughing, fake crying and just started cutting her first tooth. I love her so much I can barely stand it, and I am not ready for her to get another day older.
The most interesting new development with this sweet baby girl is her newfound ability to fake cry and scream at me when she isn't getting what she wants as fast as she wants it. It's so cute that it makes me laugh! I tell her all the time that screaming at me won't get her what she wants any faster, but I don't think she gets it yet! 😉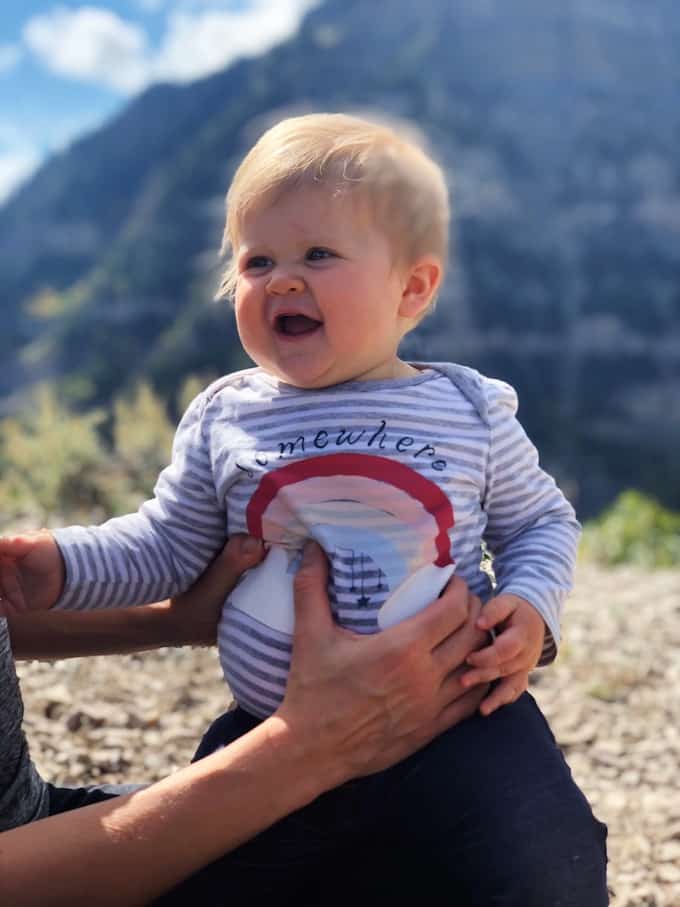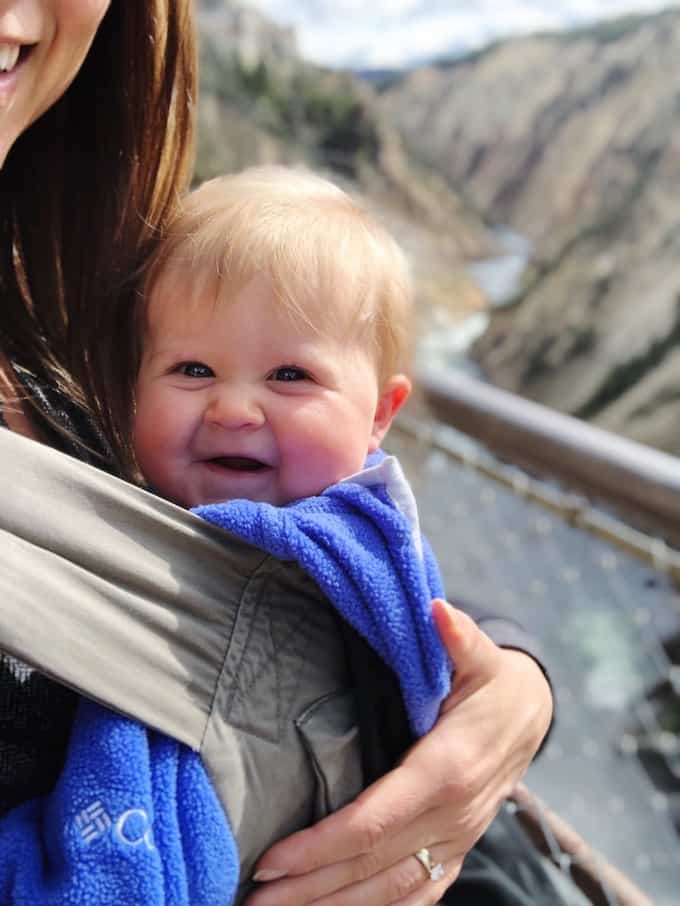 She is my favorite snuggle buddy on our adventures. The photo below is one of my favorite pictures of all-time, and I know I will cherish it forever. She was tired after a day of hiking through Yellowstone, and fell so fast asleep nothing would wake her up!
Yellowstone & Teton National Parks
We took our first week-long family vacation in 8 years this month! We drove to Yellowstone and Grand Teton national parks! I had never been to Yellowstone before, and it was a fun experience getting to explore a unique terrain with the kids.
We got a lot of looks and comments about the size of our family (in a myriad of different languages LOL). But you can always tell when someone is pointing and counting your kids and then reacting with their facial expressions. I got a lot of "are those all your kids?" And "wow you have your hands full."
I always replied, "Full hands, full heart is my motto." But I wanted to say so much more...
We chose to have these children...
Raising them is the greatest joy and blessing in my life...
There is nothing in the world I'd rather do than be their mom.
There were a few people who remarked, "WOW! You are so blessed!" To which I got a little teary eyed because I was so grateful.
"Children are a gift from the Lord; they are a reward from him." Psalm 127:3
We saw all there was to see, from Old Faithful to Mammoth Hot Springs. It was more of a driving park than I was used to, but I am still glad we got to go and explore such a uniquely beautiful area of our country.
Our favorite hike was around the Grand Canyon of Yellowstone. Someone showed our kids how to identify obsidian, so they spent their time searching for rocks while we got ot enjoy the breathtaking view of a beautiful waterfall. The hike itself was fun and so beautiful!
The Tetons are one of my favorite places in the world. We went for a few days 3 years ago, and it's crazy how much our family has changed since then. I love the Tetons because it's more of a hiking park, which is what we love to do.
We took the Ferry across Jenny Lake and hiked up to observation point. Then we drove to our favorite spot (pictured below) to eat lunch and enjoy the views.
We hiked around String Lake and let the kids end with a splash session in the lake. It was so fun watching them explore and be free in the fresh mountain air.
I would totally make a trip to the Tetons a yearly thing, and might just have ot do that because of how much we love it!
Homeschool Co-Op
We are part of the Classical Conversations group in our area, and we started meeting the first week of September. I am finding it very difficult to manage with 5 kids - especially little miss Keilah. Ritch is going to start helping me with the kids on co-op days, which I really need!
The kids live for co-op, so I'm glad to have a like-minded community of people to get together with every week!
Good Friends Visiting
There's nothing like a visit from a life-long friend to make you feel all the feels. To just spend time with someone who knows who you are and where you've been is so refreshing. I love her so much and I was so glad to get to meet her sweet baby, catch up, and spend time in the mountains!
Recipe love:
Here are a few must-share recipes from the month of September from my favorite spots around the web!
Enchilada Soup from Cooking Classy (Bring on soup season)!
Cosmic Brownie Cake from Baking with Blondie (Childhood dreams coming true)!
Autumn Kale & Apple Salad from Budget Bytes (LOVE it)!
Recipes I'm Making on Repeat
Here are a few recipes we enjoyed in September!


IF YOU MAKE SOMETHING FROM JOYFOODSUNSHINE I WOULD LOVE TO SEE YOUR CREATIONS! DON'T FORGET TO RATE THIS RECIPE AND LEAVE A COMMENT BELOW! ALSO, FOLLOW ALONG WITH ME ON INSTAGRAM, PINTEREST, FACEBOOK, YOUTUBE AND TWITTER FOR MORE RECIPE INSPIRATION AND A GLIMPSE INTO OUR EVERYDAY LIFE!