Posted Nov 23, 2020, Updated Nov 23, 2021
I often get asked what are my must-have pantry staples. So, I created this post to share with you all the food items I keep on hand both in the pantry and in the fridge/freezer for baking, cooking and making smoothies!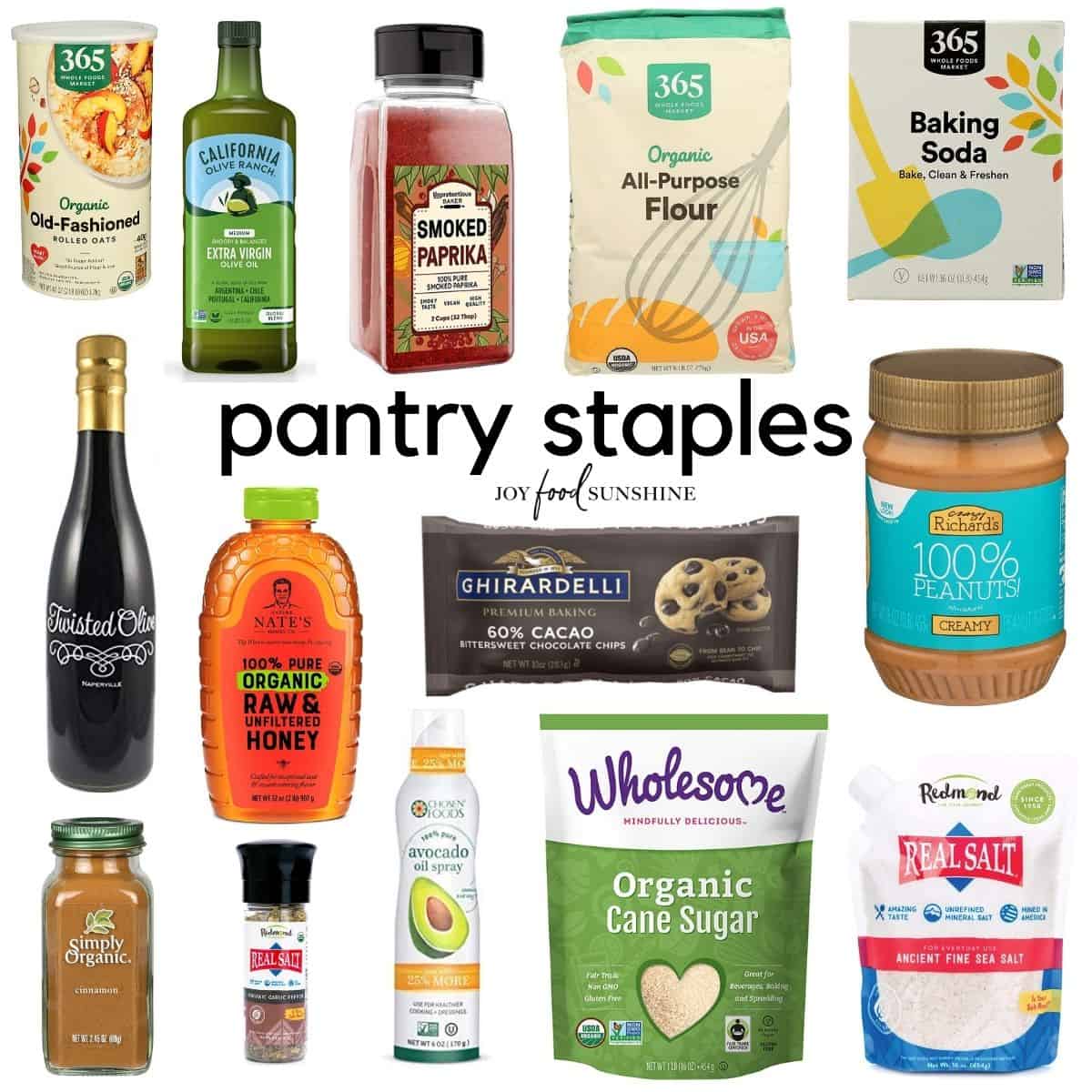 Baking Staples
I have been trying to use all or mostly organic ingredients to ensure our family is enjoying the highest quality foods! Here are some of our favorites: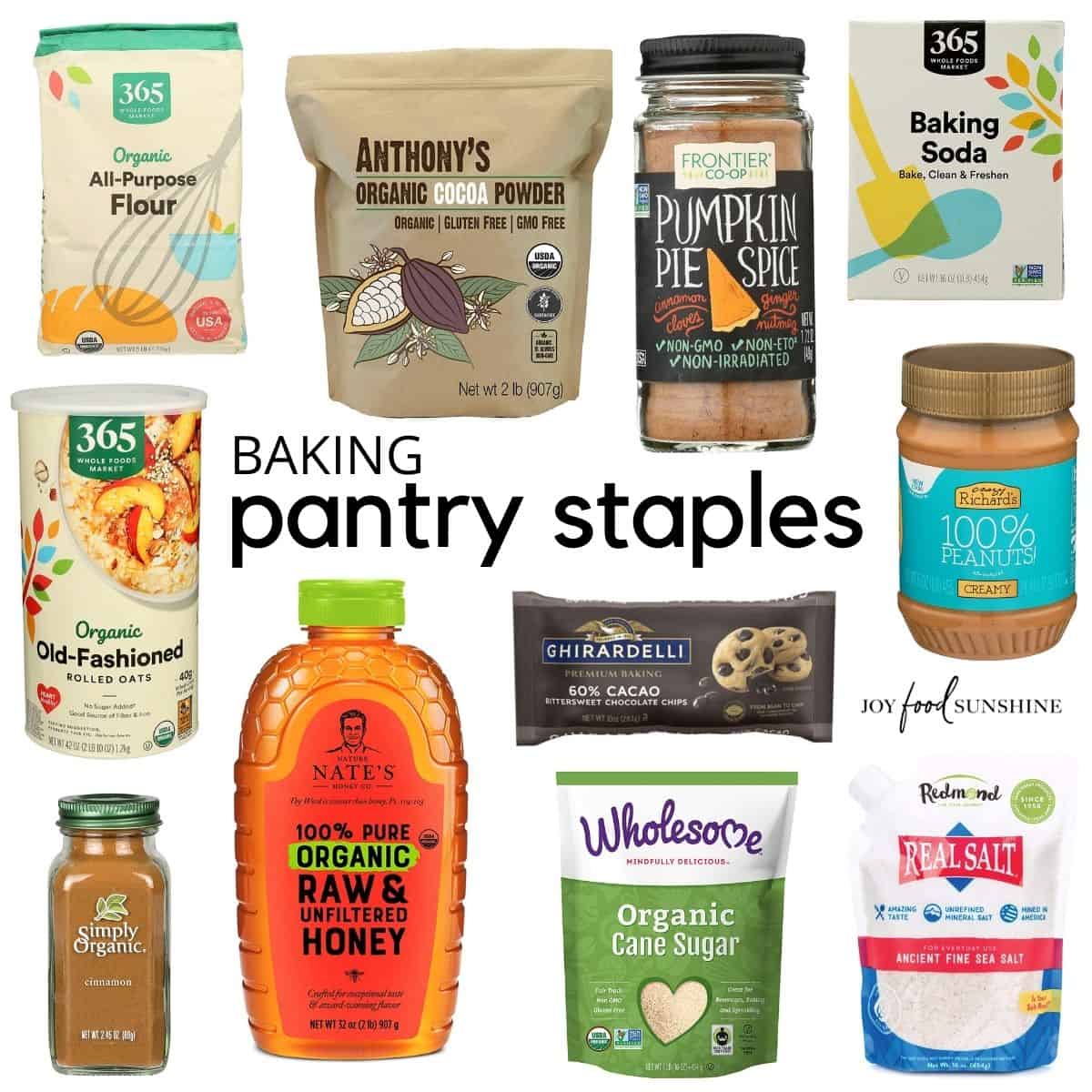 Cocoa powder.  Used to make chocolate cake, black bean brownies, my favorite chocolate peanut butter smoothie, and so many more dessert recipes.
Peanut Butter. to make my favorite breakfast bars, puppy chow, etc.
All-purpose flour. Pizza dough, cinnamon rolls, no-knead bread, all use all-purpose flour.
Fine sea salt. Redmond sea salt is the absolute best. No comparison.
Old-fashioned oats. Baked oatmeal, oatmeal cookies, etc.
Quick-cooking oats. For breakfast bars and no-bake cookies.
Chocolate Chips!  My favorite are the Ghirardelli 60% bittersweet chips!
Organic eggs.
Healthy Baking Staples
Cooking Pantry Staples: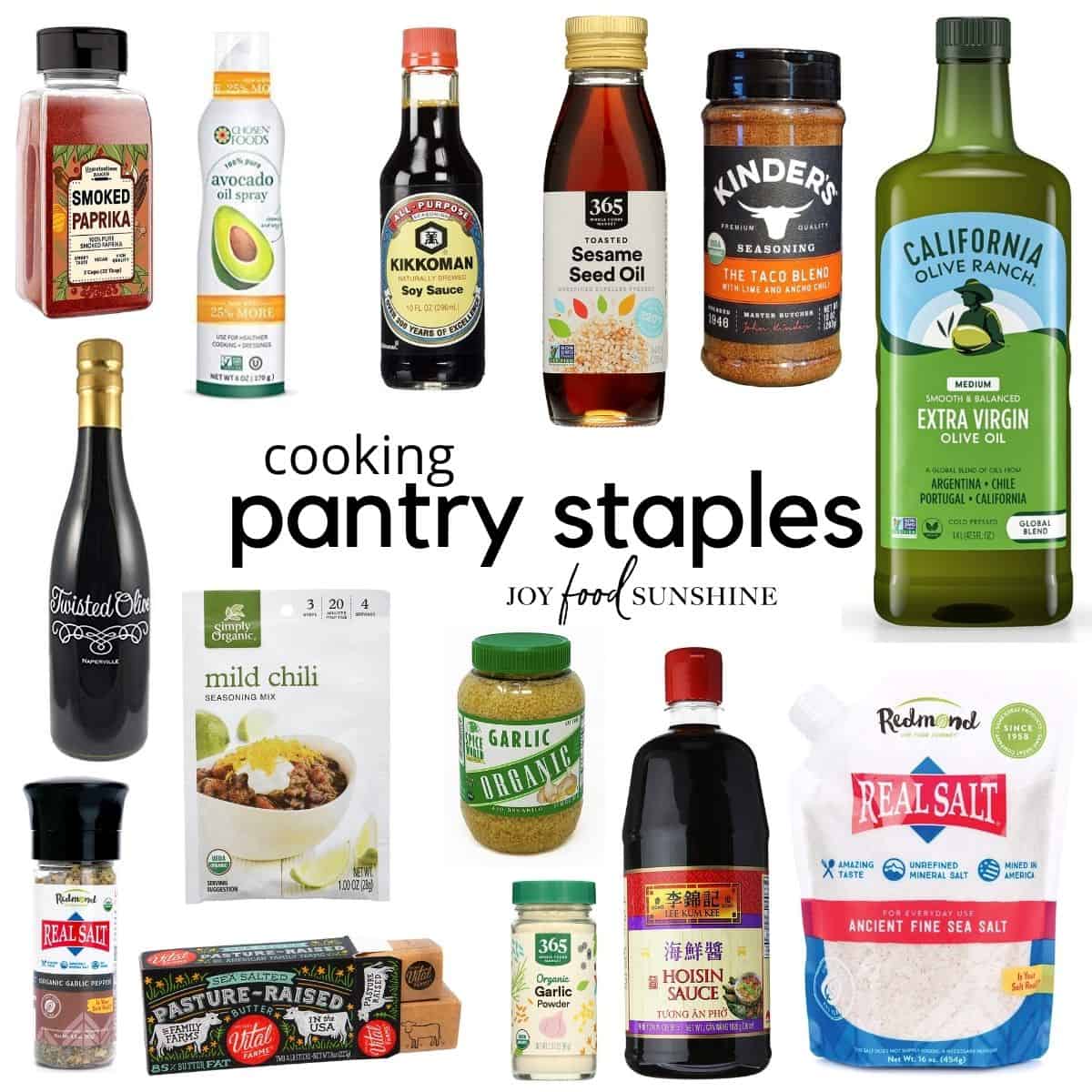 Smoothie Staples
If you make and love our recipes, it would mean so much to me if you would leave a comment and rating! And don't forget to follow along with us on Instagram, Pinterest, Facebook, and Youtube – be sure to tag @joyfoodsunshine and use the hashtag #joyfoodsunshine so we can your creations!
This post contains affiliate links, which means that if you purchase a product through a link you clicked on here, I receive a portion of the sale. Thank you for supporting JoyFoodSunshine!