Best Christmas Cookie Recipes
Posted Dec 04, 2020, Updated Dec 01, 2023
A list of our favorite , tried and tested Christmas Cookie Recipes – find all the best Christmas cookies to bake and enjoy this holiday season in one place! Plus tips and tricks on how to store, wrap, and prepare Christmas cookies to make the ultimate Christmas Cookie trays!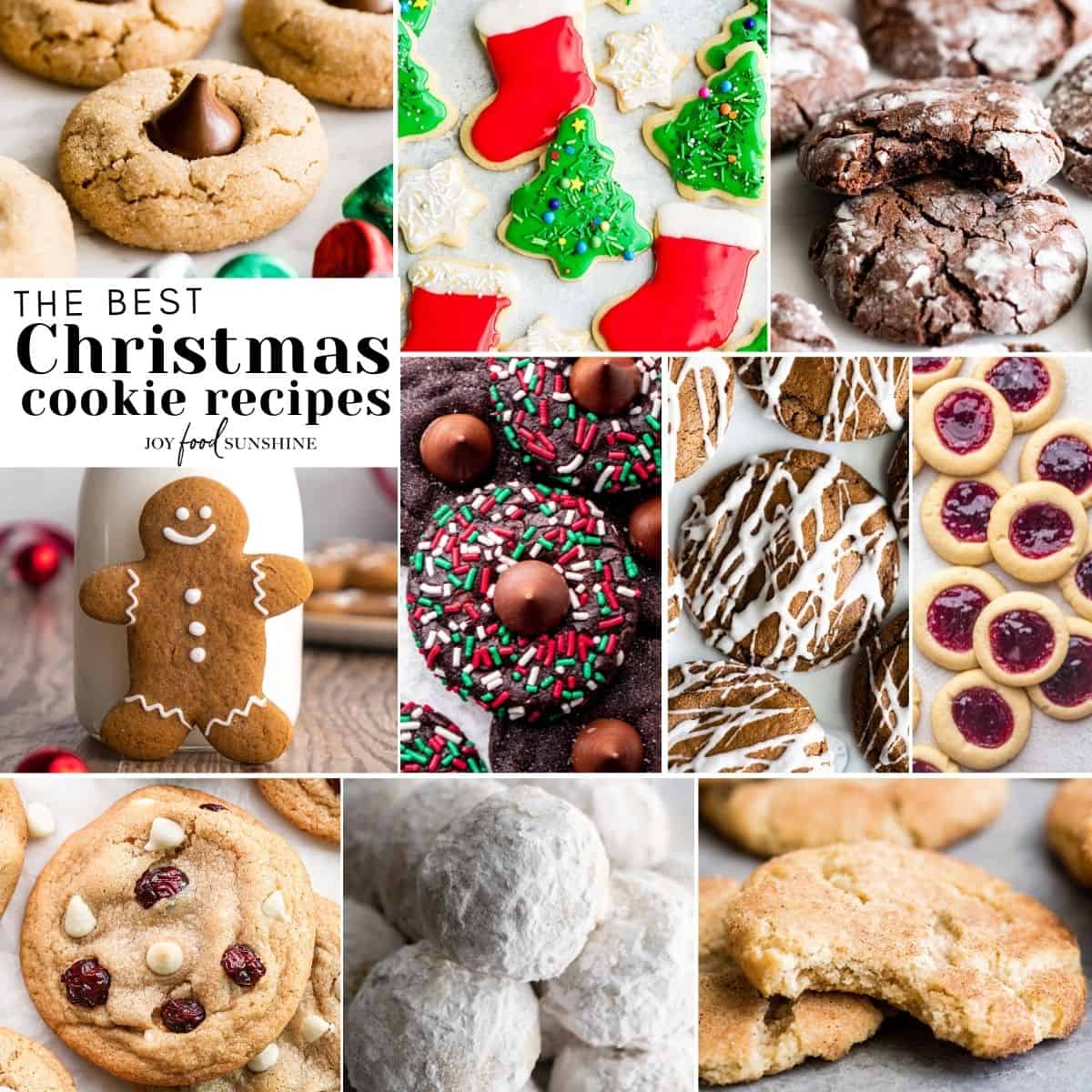 We take cookies seriously in our house, especially around Christmas time. So I decided it was time that I compiled our list of the best Christmas Cookie Recipes to help you decide what to bake this holiday season!
Baking Christmas Cookies with my kids is my absolute favorite holiday tradition. My mom baked with my sister and I as far back as I can remember, and over the years I've worked hard to perfect our favorite Christmas cookie recipes. So here's a list of the best Christmas Cookie recipes, all in one place, plus some tips and tricks on preparing and packaging Christmas cookies!
Best Christmas Cookies
Use these links to jump to the section you'd most like to visit!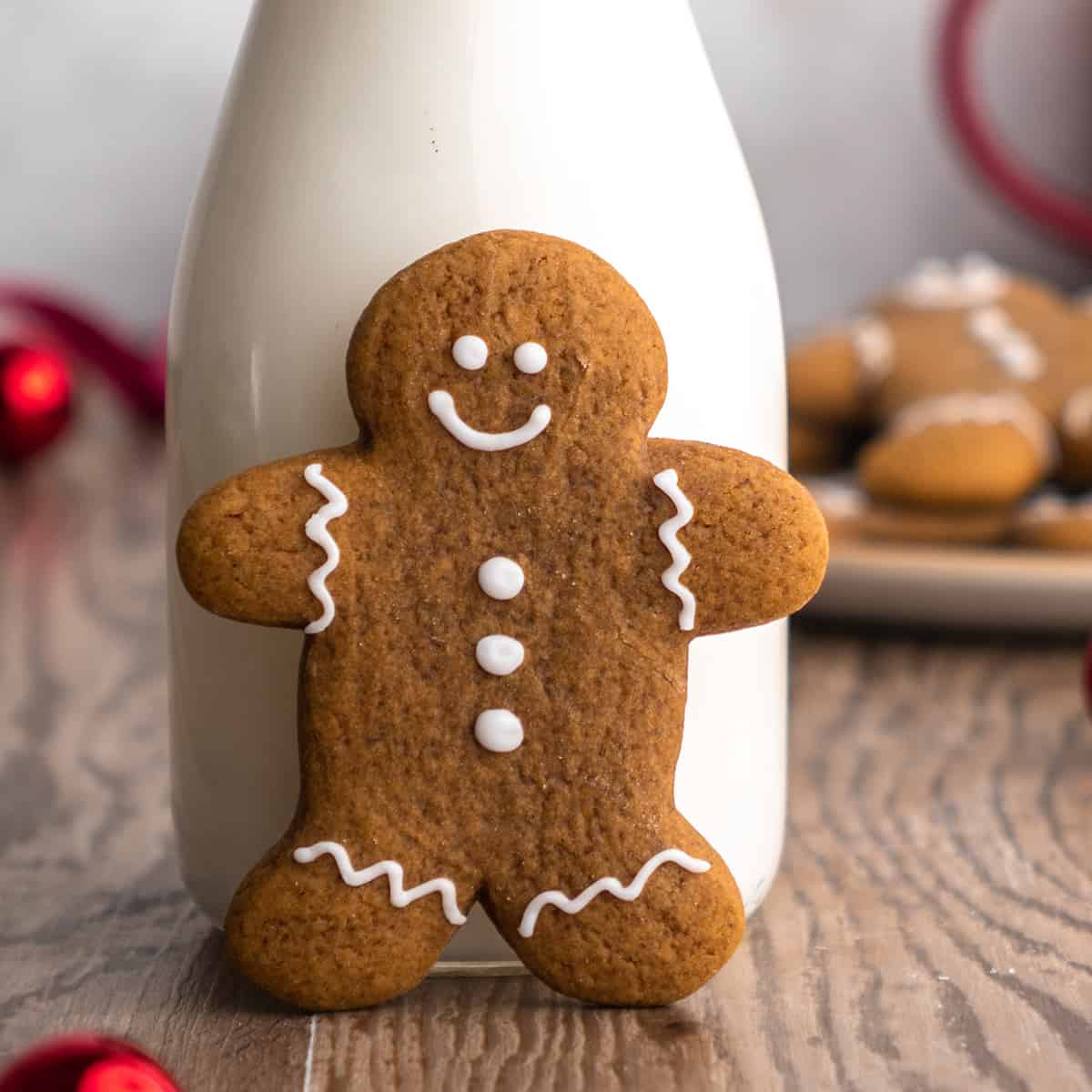 Tips & Tricks for Holiday Baking
After decades of baking dozens and dozens of cookies every Christmas, here are some of my tips to help you get organized and have successful, low-stress baking days!
Choose recipes from trusted sources. Obviously I hope to be a great resource for you and all your holiday baking needs, but there are many wonderful places to find delicious Christmas cookie recipes. Just be sure to choose Christmas cookie recipes that you have tried before or those that come from bakers or resources you trust.
Make a list and check it twice! Once you've gathered the Christmas cookie recipes you will be baking, make a shopping list of the ingredients required for your baking endeavor. Don't forget to include the amounts of each – how much butter? how much flour? etc.
Read recipes thoroughly. In order to plan well, it's important to know the steps in the recipes you choose. Which Christmas cookie recipes require chilling? Take lots of hands-on prep or work? Do you roll the dough into balls or flatten it into round discs? etc. This helps with the next step, which is to make a plan!
Make a plan. Create a game plan and choose the order in which you'll prepare and bake the Christmas cookies. I often take two days to do our Christmas baking. On the first day we make all the dough that needs to be chilled (like snowball cookies, sugar cookies, etc.), and on the second we bake it all off and decorate.
Expect mistakes. I'll never forget the Christmas I preheated the oven to bake dough that had been chilled overnight – unaware that the cookies we baked and decorated the day before were stored inside – all of which got completely ruined. Doesn't turn out that some of the most memorable moments are the mistakes we laugh off and about for years to come? For this reason, always buy extra ingredients, just in case!
Freezing Dough & Cookies
If you would like to start preparing farther in advance than one day, you can! The dough for almost every cookie recipe on this list can be made, rolled into balls, and frozen in an airtight container to be baked off later.
Be sure to gradually let the dough thaw in the refrigerator or on the counter before baking.
Christmas Baking Essentials
Here's a list of some of my must-haves for Christmas Cookie baking!
Classic Christmas Cookie Recipes
Check out some of our favorite classic Christmas Cookie recipes. The ones we return to year after year because it just doesn't feel like Christmas without them!
Classic Christmas Cookies
The best Classic Christmas Cookie Recipes.
No-Bake Christmas Cookies
Sometimes you need to run to a party and just don't have enough time to bake Christmas cookies. These no-bake Christmas cookies, balls and bars are great holiday treat recipes to make when you're short on time.
No-Bake Christmas Cookies
Quick and easy no-bake Christmas Cookie Recipes.
More Christmas Treats (Candy, Nuts, etc.)
Christmas cookies usually steal the show, but here are some honorable mentions in the category of "Christmas treats" that aren't cookies. Homemade toffee, candied nuts and peppermint flavored goodies that are welcome additions to any Christmas cookie tray.
Christmas Treats
Delicious Christmas treat recipes that belong on every cookie tray, but aren't necessarily cookies!
What is your favorite?
There are so many options when it comes to holiday baking! What is your favorite Christmas cookie?! My all-time favorites are Peanut Butter Blossoms!
This post contains affiliate links, which means that if you purchase a product through a link you clicked on here, I receive a portion of the sale. Thank you for supporting JoyFoodSunshine!