Top 10 Recipes – 2019
Posted Dec 27, 2019, Updated Sep 02, 2020
Top 10 Recipes of 2019 – JoyFoodSunshine. From homemade mac and cheese to pumpkin pie to the best green smoothie, here are the 10 most-loved recipes on JoyFoodSunshine.com for 2019!
I look forward to this post every year, because I love celebrating what YOU all enjoyed making throughout the year! I am grateful for and humbled by all of you who make our recipes and take the time to leave comments telling me how much you love them!
So here it is, all the recipes YOU loved the most in 2019! To say that it has been an amazing year would be a serious understatement.
Let me know in the comments what recipes YOU made in 2019, and what you'd like to see in 2020!
Coming in at #10 is this easy Overnight Oats recipe! I totally understand why it's kicking off our top 10 recipes this year! It's a delicious, healthy, high-protein breakfast! This recipe only takes 6 ingredients and 5 minutes to prepare! Plus it's no-cook, gluten-free and can easily be made dairy-free!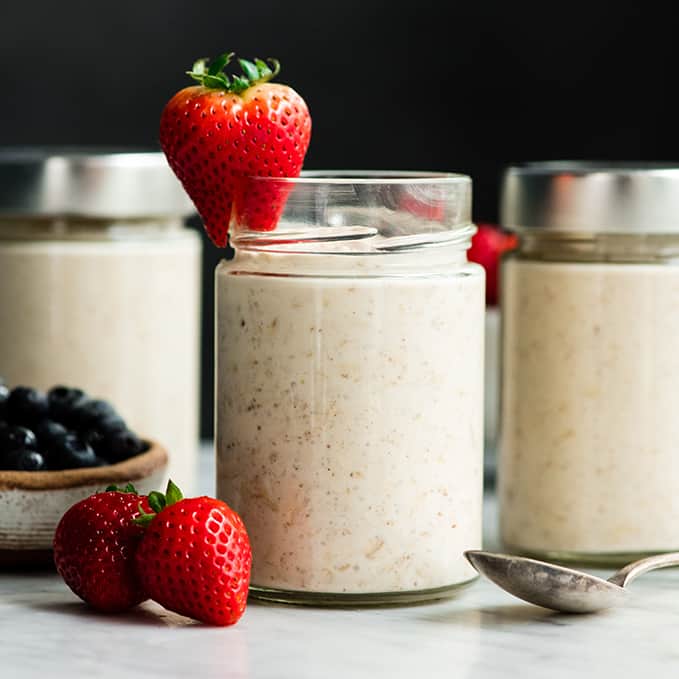 This Cinnamon Honey Butter is SO delicious you'll want to spread it on just about everything. It's made with 5 ingredients in less than 5 minutes, and it's even better than Texas Roadhouse butter! It tastes delicious on rolls, pancakes, waffles, muffins, banana bread, toast, etc.!
This Spaghetti Squash Mac & Cheese is healthy comfort food at it's finest! It is one of my favorite creations of 2019! It's low-carb and keto and a delicious gluten-free dinner, side dish or meal prep idea!
Reminiscent of my favorite treat to enjoy at the mall as a kid, this is the BEST strawberry banana smoothie recipe ever! It's easy (ready in less than 5 minutes), healthy, and made with yogurt so it's full of protein! It's the perfect snack or breakfast!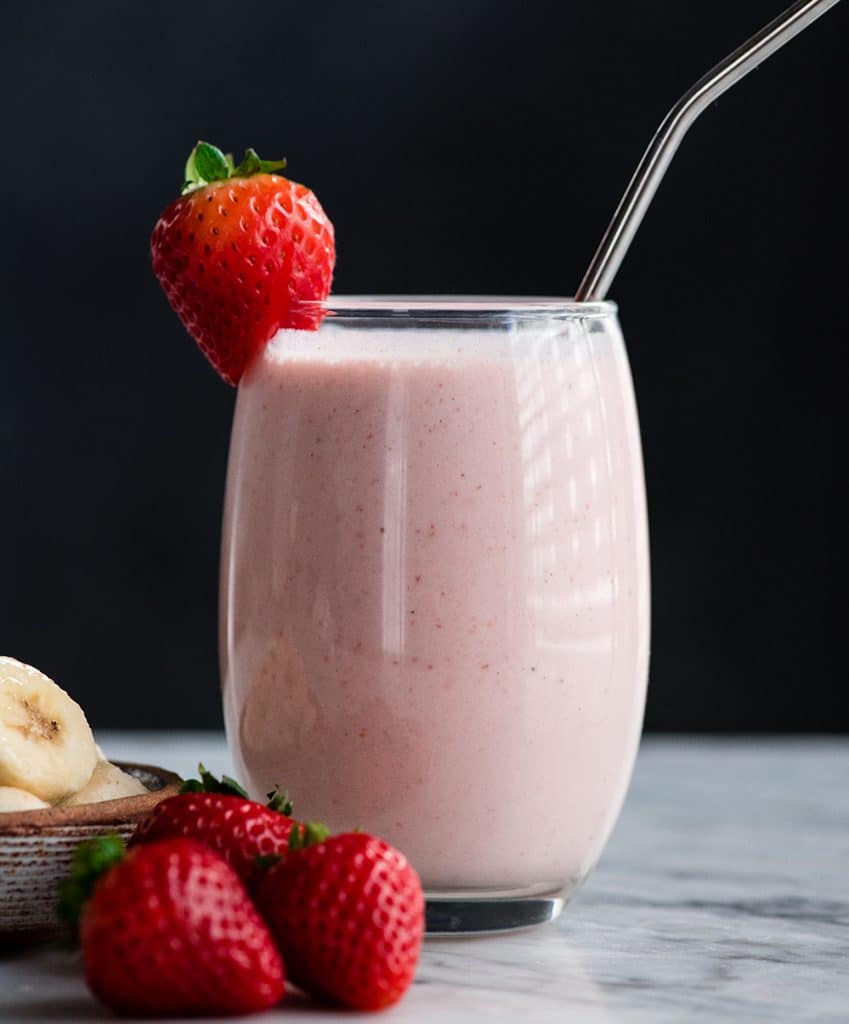 I worked for years to create a cut-out sugar cookie recipe worthy to share on my blog. They are soft, sweet and buttery with a perfect shiny sugar cookie frosting. Did you make them this holiday season?!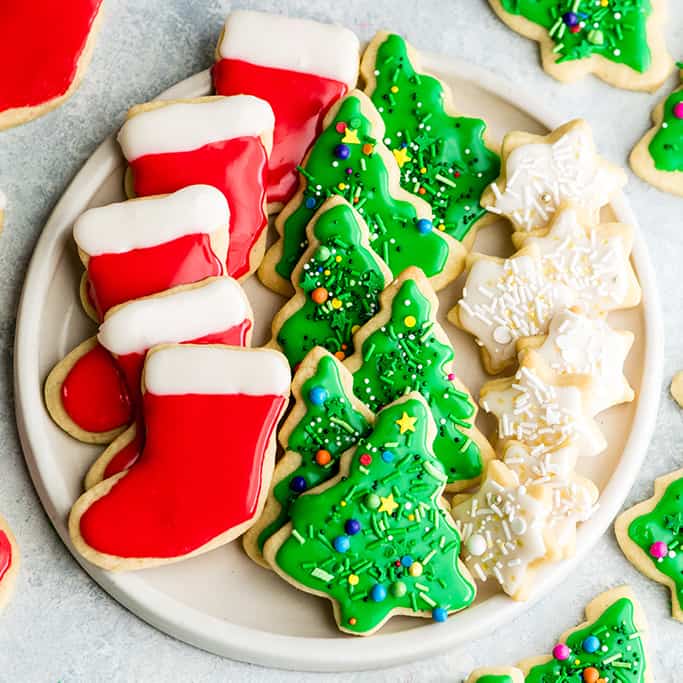 I'm so glad you found my comprehensive post on making the BEST green smoothie helpful (and delicious)! It's a simple green smoothie for beginners that is healthy, tastes amazing, and it's made with 4 ingredients in less than 5 minutes! My kids beg me to make it all the time (and I happily oblige their request)!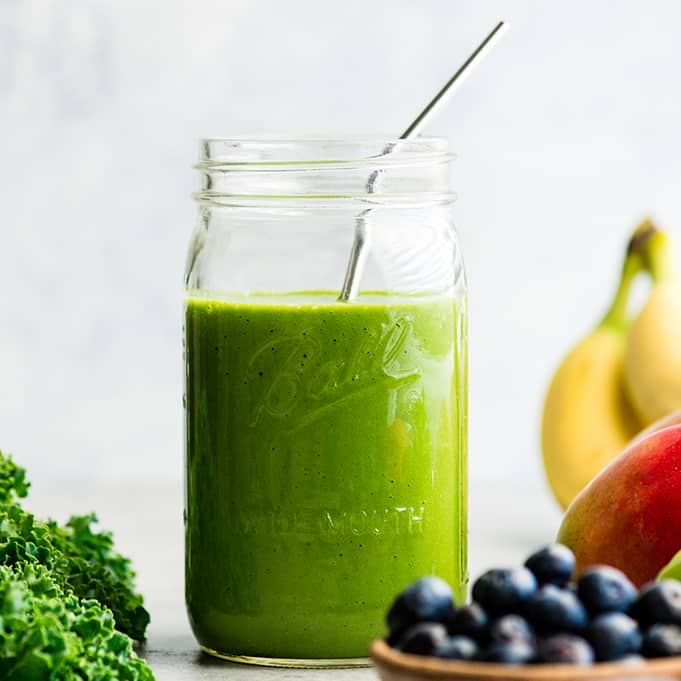 This Easy Dirt Cake Recipe (Oreo Dirt Pudding) is one of our favorite no-bake desserts! Crushed Oreos are layered between a French vanilla pudding mixture for a kid-friendly, make-ahead dessert recipe perfect for any potluck or BBQ! My daughter loves this so much she is asking for it for her birthday dessert this year instead of cake! So that's HUGE!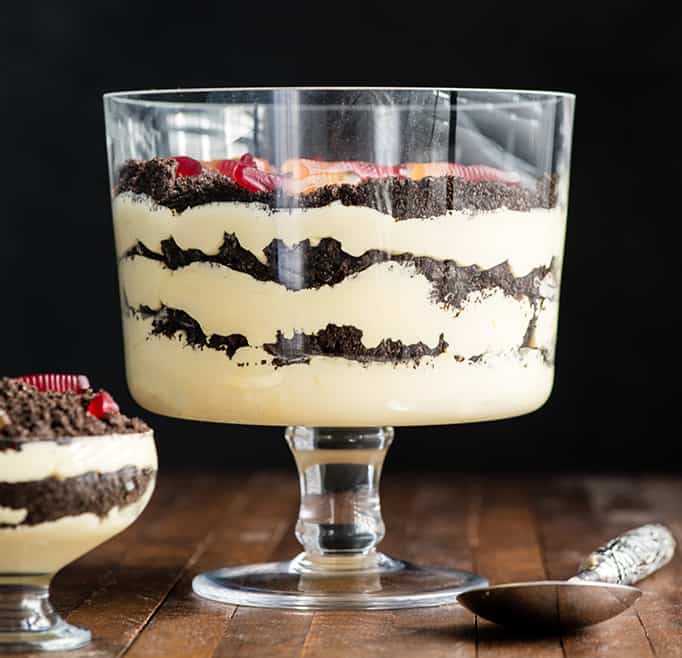 I'm so glad I took the time to update this old favorite recipe – Cinnamon apples! These Stovetop Sautéed Cinnamon Apples taste like a warm apple pie, but they come together in 5 minutes and are SO much healthier! This recipe makes a perfect for breakfast, a snack, or dessert and is gluten, dairy and refined sugar free!
This Pumpkin Pie recipe wound up being the SECOND most made and visited recipe on my site published in 2019! This is the BEST Pumpkin Pie Recipe from Scratch! This easy pumpkin pie contains NO sweetened condensed milk and is the only pumpkin pie recipe you'll ever need!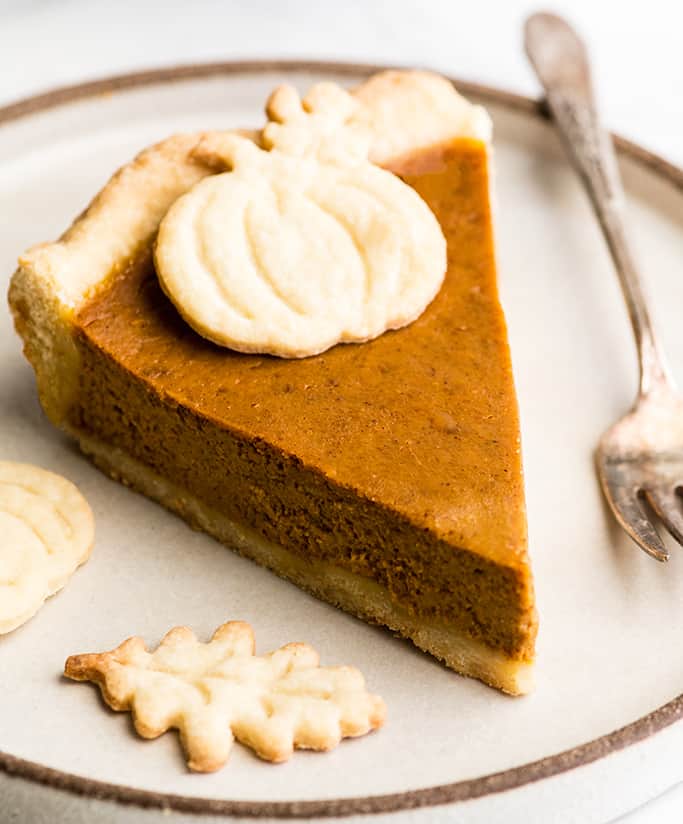 I often feel like I live in the "Land of Mac & Cheese" because I make it SO often it's crazy. You all LOVED this recipe so much that it came in as the #1 most popular recipe published in 2019, and the #4 recipe overall on my website! This Easy Homemade Mac and Cheese Recipe is made with 8 ingredients in 15 minutes on the stovetop (no baking required)! Time to ditch the boxed mac and cheese for this irresistibly creamy, smooth & cheesy homemade recipe!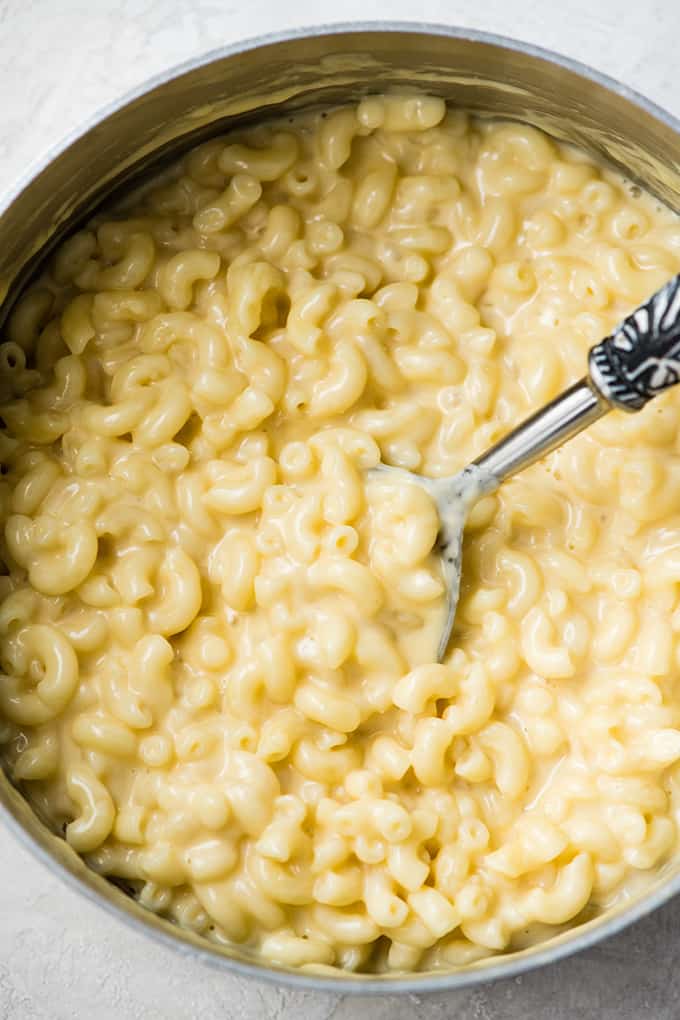 Honorable mentions
This is always the top recipe on my site. It has the most comments, gets the most social love and is all around everyone's favorite. If you haven't made them yet, RUN to the kitchen and get baking!
(PS These comments are all from a few days in December. DAYS. And I didn't even include all of them from those days)!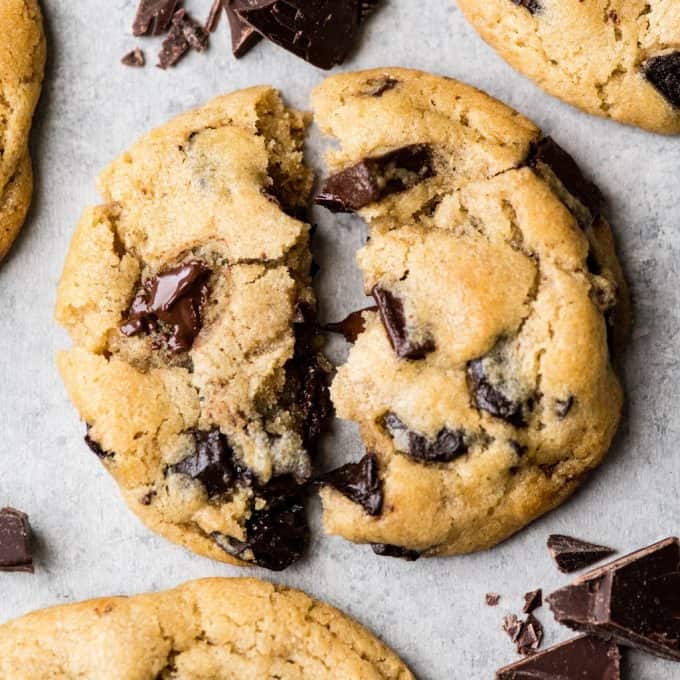 These two are also crazy popular, because who wouldn't want to make homemade pizza in 30 minutes flat?! Our pizza dough is super delicious and doesn't require any rising! And our pizza sauce is ready in less than 5 minutes! We make these two recipes every single Sunday, which is pizza night in our house! We make them so often that my 8 and 6 year olds can make the dough and sauce without any help!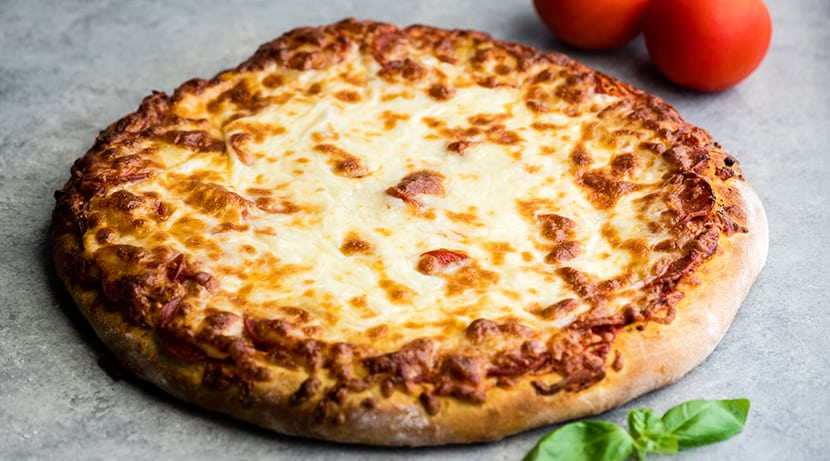 IF YOU MAKE SOMETHING FROM JOYFOODSUNSHINE I WOULD LOVE TO SEE YOUR CREATIONS! DON'T FORGET TO RATE THIS RECIPE AND LEAVE A COMMENT BELOW! ALSO, FOLLOW ALONG WITH ME ON INSTAGRAM, PINTEREST, FACEBOOK, YOUTUBE AND TWITTER FOR MORE RECIPE INSPIRATION AND A GLIMPSE INTO OUR EVERYDAY LIFE!
This post contains affiliate links, which means that if you purchase a product through a link you clicked on here, I receive a portion of the sale. Thank you for supporting JoyFoodSunshine!