Best Thanksgiving Recipes
Posted Nov 23, 2020, Updated Nov 20, 2023
A list of our favorite , tried and tested Thanksgiving Recipes – find all the best Thanksgiving side dishes, Thanksgiving desserts and the best turkey recipe in one place! Plus tips and tricks on how to make preparing a Thanksgiving meal low-stress!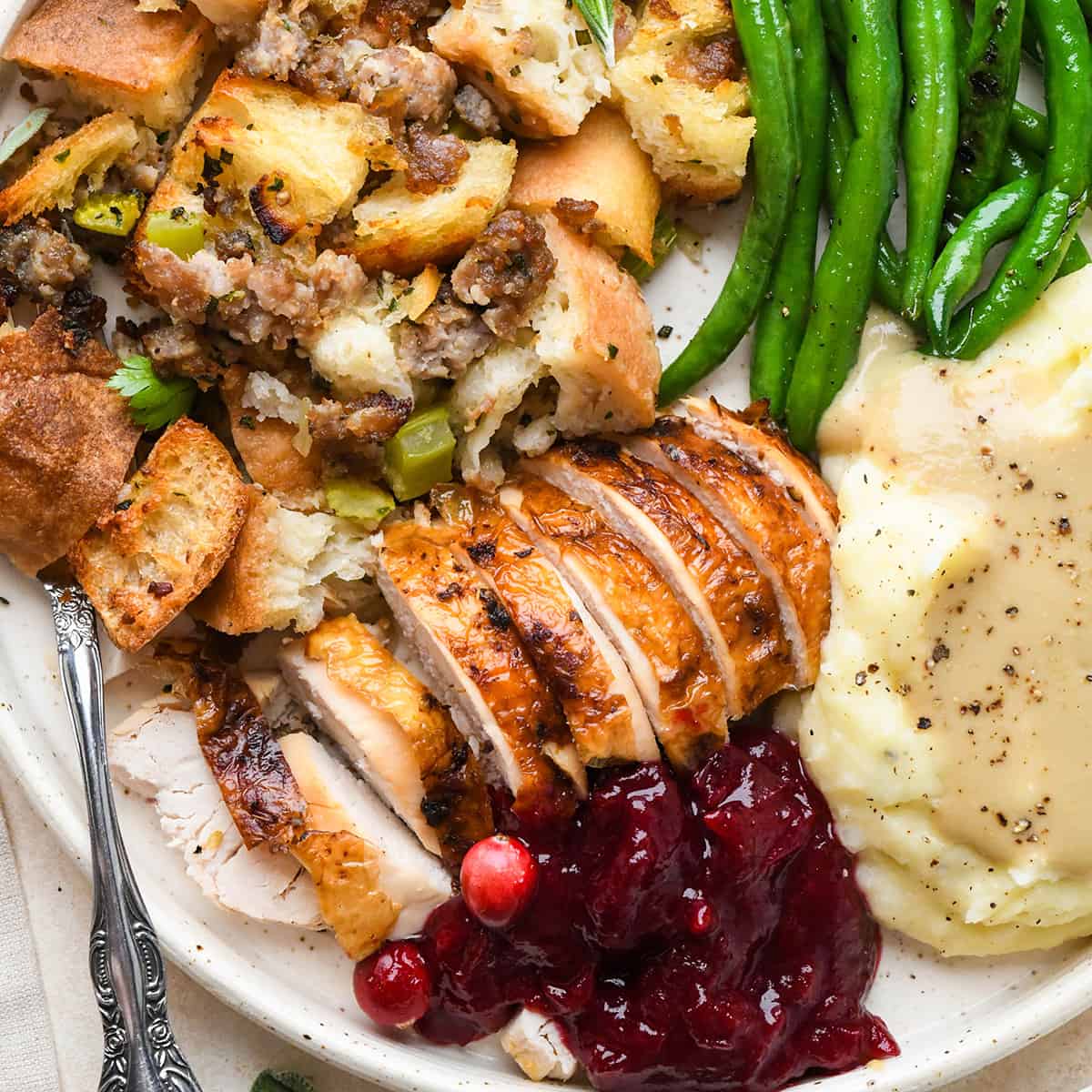 Thanksgiving is my favorite holiday. Our family has the best traditions and we enjoy a day full of fun, food and moments together.
Here's a list of all our favorite Thanksgiving Recipes, as well as tips and tricks on what can be made ahead of time to reduce the amount of work in the kitchen on Thanksgiving day!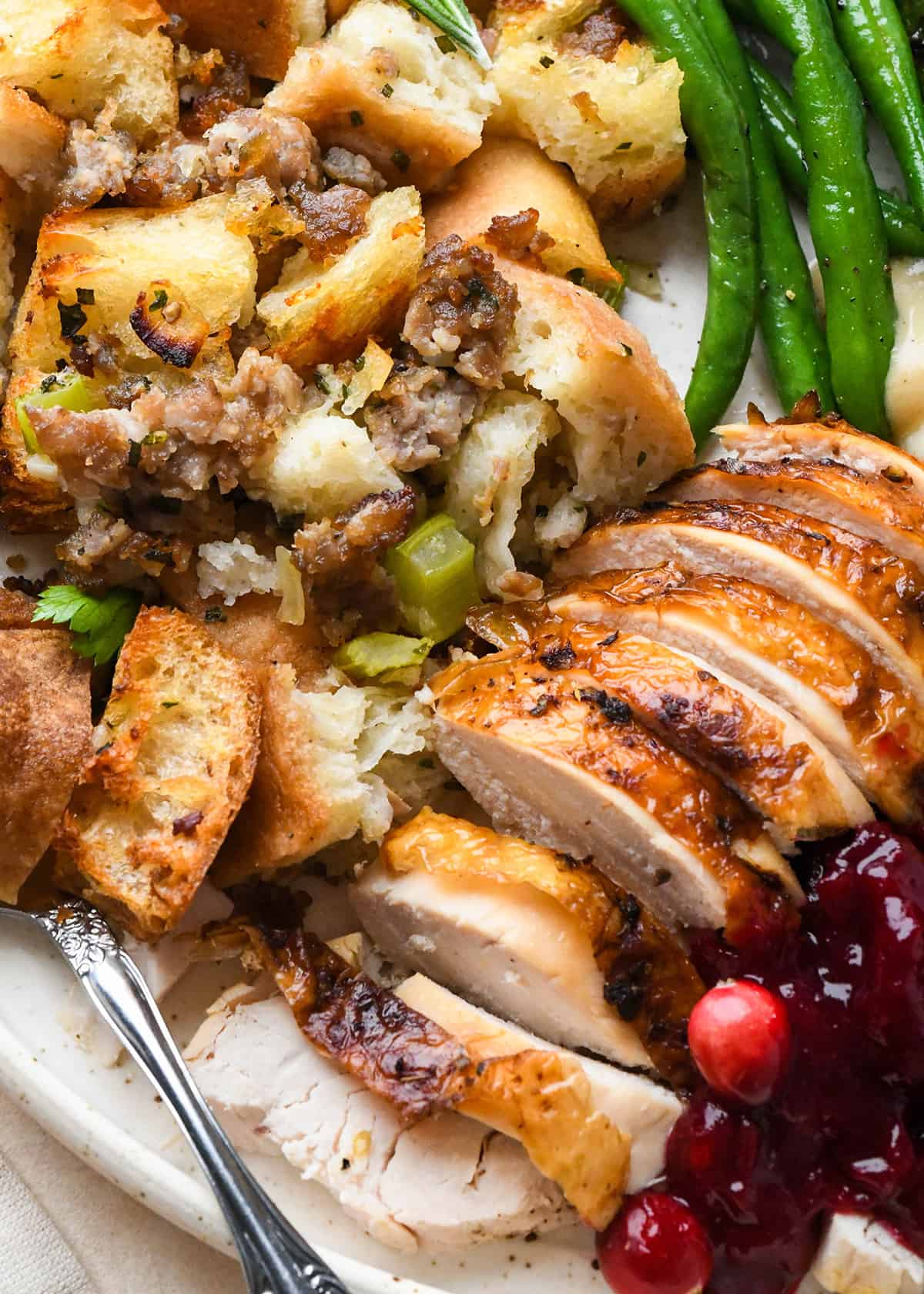 Tips on Making Thanksgiving Low-Stress
Choose recipes from trusted sources. Obviously I hope to be a great resource for you and all your Thanksgiving recipes, but there are many wonderful places to find delicious Thanksgiving sides, desserts, etc.
Make a list and check it twice! Once you've gathered the Thanksgiving recipes you will be cooking, make a shopping list of the ingredients required to make those recipes. Don't forget to include the amounts of each – how much butter? how many Brussels sprouts? etc.
Read recipes thoroughly. In order to plan well, it's important to know the steps in the recipes you choose. Which Thanksgiving recipes can be prepared or prepped the day before? This helps with the next step, which is to make a plan.
Make a plan. Create a game plan and choose the order in which you'll prepare the Thanksgiving recipes. This helps ensure everything is ready to eat at the same time so nothing gets cold.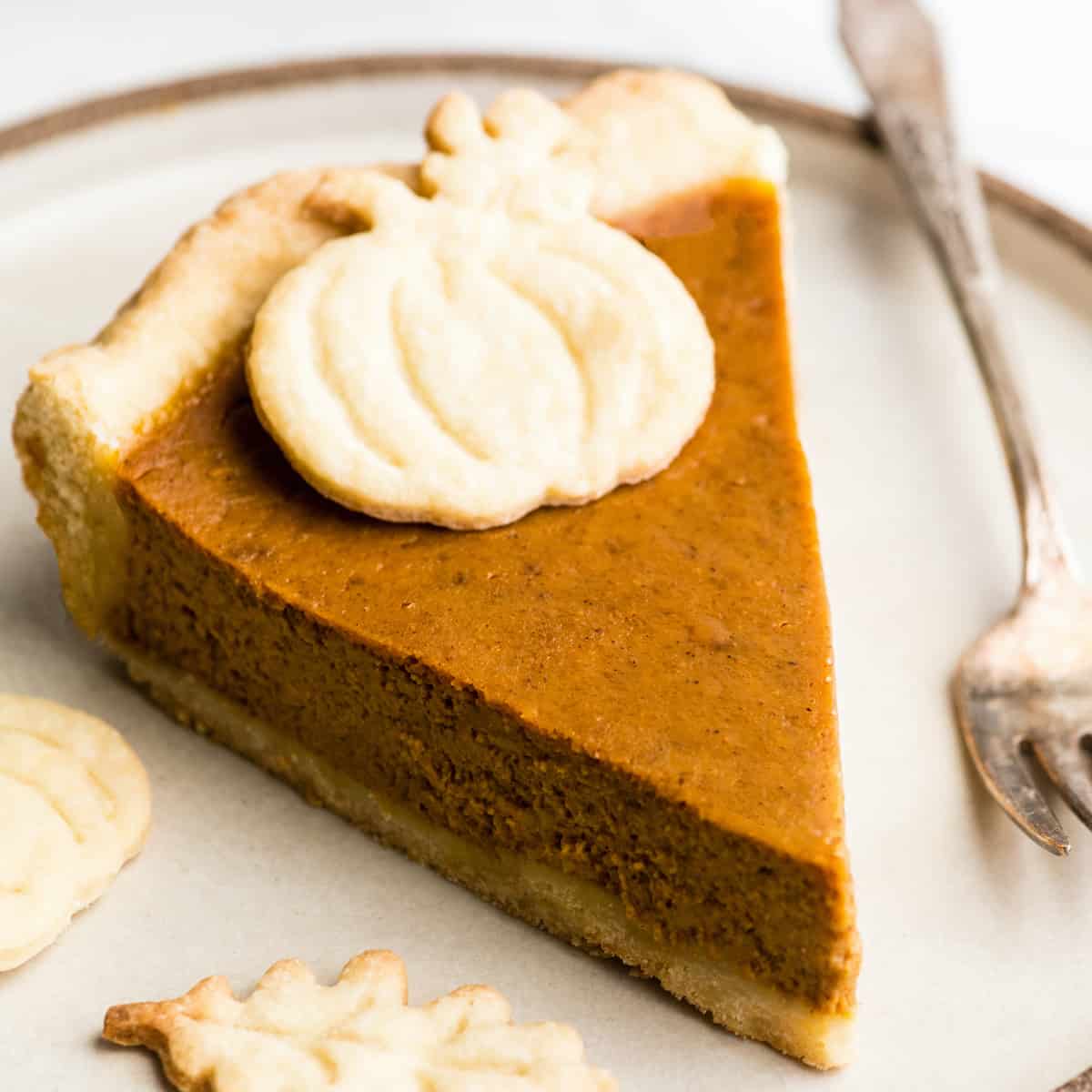 Prepare Thanksgiving Recipes In Advance
I start preparing for Thanksgiving days in advance. Here's a helpful flow of how I prepare.
5 days before Thanksgiving (Saturday): Transfer turkey from the freezer to the refrigerator to begin thawing (we usually cook a 20 – 24 lb. bird so it needs days to thaw).
4 days before Thanksgiving (Sunday): Prepare homemade dinner rolls and put them in the freezer to thaw and bake on Thursday.
3 days before Thanksgiving (Monday): Get all the shopping done! I like to have 99% of the Thanksgiving shopping completed on Monday. Then if I need to send someone out for a few items that I forget later on in the week I'm certain I have mostly everything I need before it sells out.
2 days before Thanksgiving (Tuesday): Make Homemade Cranberry Sauce and store it in an airtight container in the refrigerator. Wash, trim and cut vegetables (green beans, Brussels sprouts, etc). Make homemade pie crusts, wrap and chill to make pies the next day.
1 Day before Thanksgiving (Wednesday): This is the day I am in the kitchen the longest. I prepare the sweet potato casserole, mashed potatoes, and stuffing – then store them in oven-safe containers in the refrigerator to re-heat on Thanksgiving. I bake all the pies or desserts (like this flourless chocolate cake). We also brine the turkey and let it sit in a cool place overnight.
On Thanksgiving: If I do all this prep work in advance, on the day of (after we run our morning 5K of course) all that's left to do is roast the turkey, make gravy, roast Brussels sprouts, Saute green beans and warm/bake everything I prepared the days before. So easy.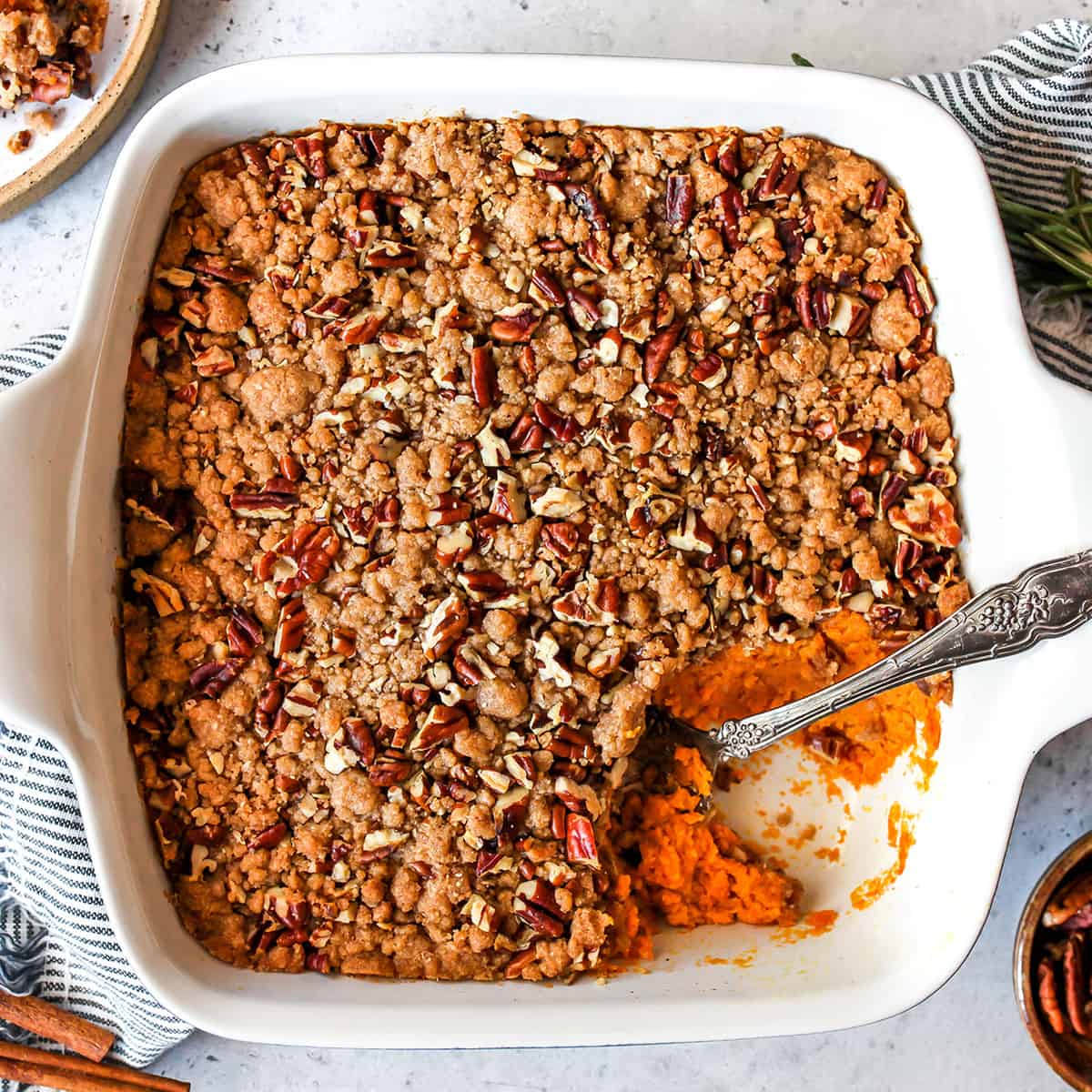 Must-have cooking gear
Here are some of my must-have kitchen tools to cook Thanksgiving dinner.
Make enough for leftovers
Don't forget to plan more food than you really need so that everyone can have their fair share of leftovers. What's Thanksgiving without enjoying leftovers all week long? Here are some yummy ways to use leftovers: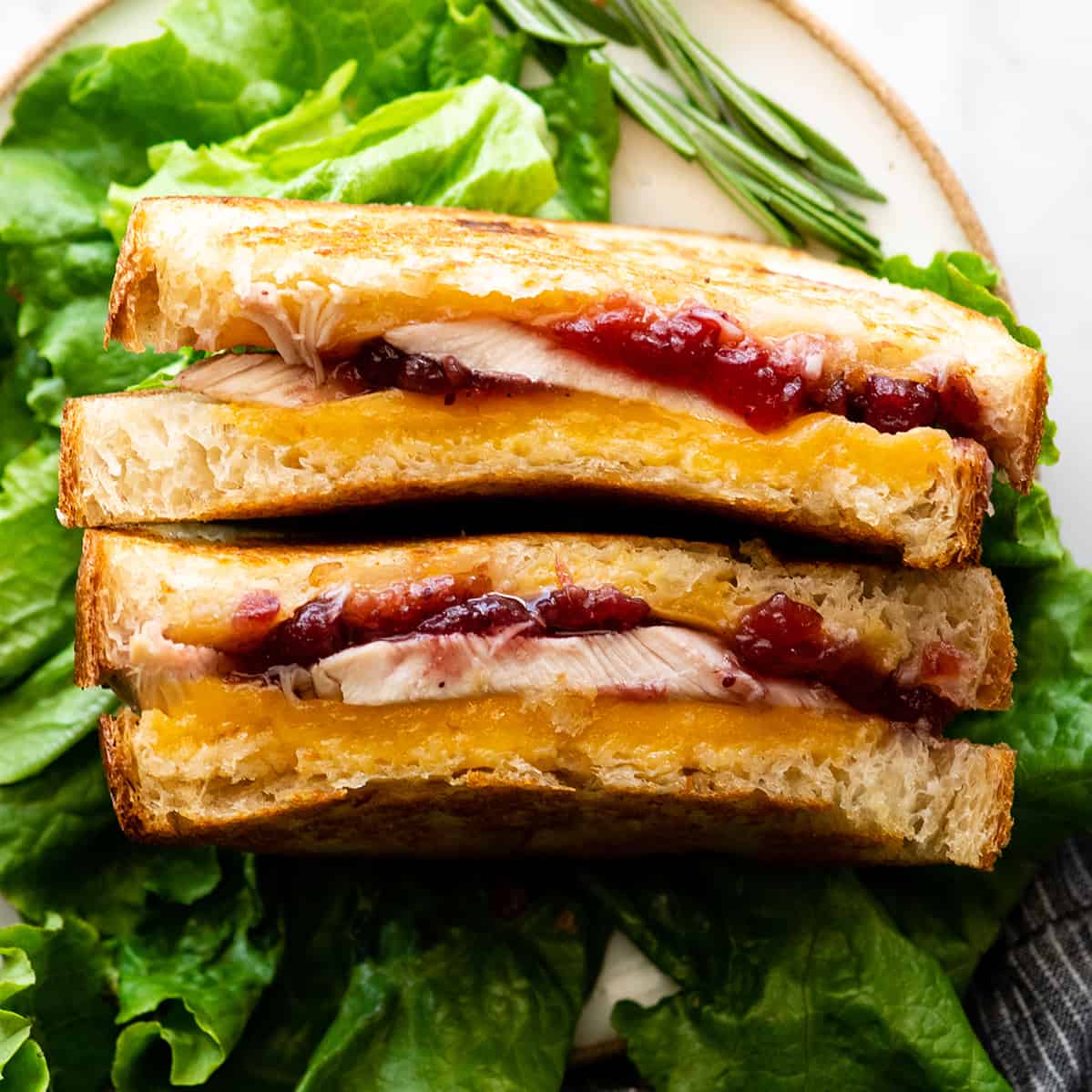 Turkey & Gravy
The main event on Thanksgiving is always the Turkey! Check out our recipe for the BEST roast turkey and turkey gravy.
Turkey & Gravy
These are our recipes for the absolute best turkey and gravy - which are truly the star of the Thanksgiving meal!
This Roast Turkey Recipe is the absolute best. A flavorful turkey brine, robust aromatics and many tips and tricks results in the most delicious Thanksgiving turkey ever. Learn how easy cooking a turkey can be with our step-by-step photos and video.
This easy Turkey Gravy Recipe is made with only 4 ingredients, including the drippings of our favorite Turkey Recipe. Watch the video and follow our step-by-step instructions to learn how to make turkey gravy from drippings with our quick, easy, fail-proof method!
Thanksgiving Side Dishes
Who else thinks the magic of Thanksgiving lies in the sides?! Here are some of our favorite Thanksgiving side dish recipes.
Thanksgiving Side Dish Recipes
Who else thinks the magic of Thanksgiving lies in the sides?! Here are some of our favorite Thanksgiving side dish recipes.
Thanksgiving Desserts
What's Thanksgiving without delicious pies and all the flavors of fall? My motto is, there's always room for dessert! Here are some of our favorite Thanksgiving dessert recipes.
Thanksgiving Dessert Recipes
Every great meal ends with a delicious dessert! Here are some of our favorite Thanksgiving dessert recipes to enjoy as part of your special day!
I hope you love them!
I hope you love all of our Thanksgiving recipes! Let me know in the comments which one(s) you've made or want to make.
This post contains affiliate links, which means that if you purchase a product through a link you clicked on here, I receive a portion of the sale. Thank you for supporting JoyFoodSunshine!